Inmate captured after escaping Department of Corrections work camp in Tarpon Springs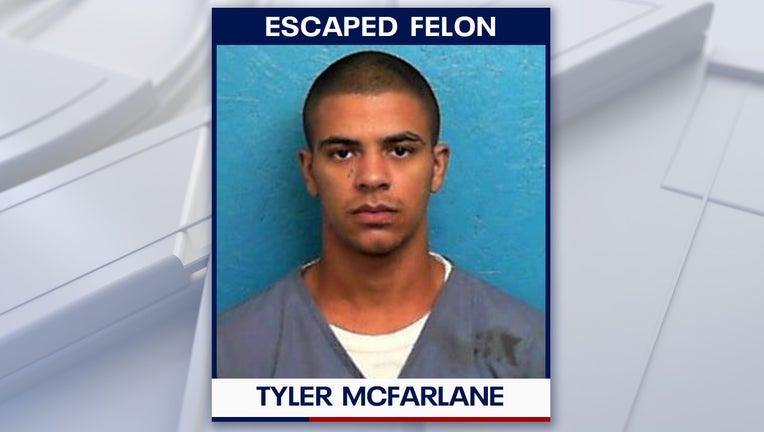 HOLIDAY, Fla. - An escaped felon who fled from a Florida Department of Corrections Work Camp in Tarpon Springs Monday morning has been captured, according to officials in Pasco County.
The Pasco County Sheriff's Office said 23-year-old Tyler McFarlane escaped the work camp and was believed to have fled on foot to the Holiday area.
Just after 7 p.m. Monday, deputies said they had arrested McFarlane, but did not give any details about where he was found.
His arrest history includes armed burglary and grand theft.