Man suspected of breaking into Pasco home, opening pants and entering child's bedroom arrested
HOLIDAY, Fla. - The Pasco County Sheriff's Office said an arrest had been made in the case of a man who went into a Holiday home, appeared to open his pants, and then walked into a child's bedroom. 
The suspect has not yet been publicly identified. Surveillance cameras inside the home show a white male, between 40 and 60 years old, breaking into the home, then walking into a 9-year-old girl's bedroom.
He can be seen on home surveillance video exiting the room, where he appears to undo his pants, and then enters the victim's room again, the sheriff's office said.
"You can't get what could have happened out of your head," said Jacqueline Eisinga, the child's mother. "All you think about is I'm so grateful that this is all it was. I mean, that's horrible to say because it's still bad. But my daughter could have been taken. My daughter could have been assaulted. It could have been so much worse."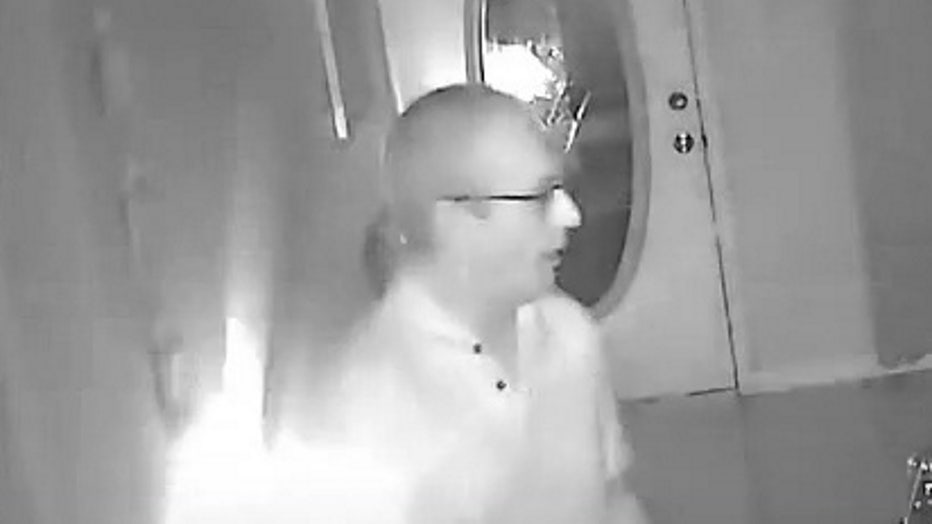 Still frame showing the suspect who broke into a home in Holiday. (Photo: Pasco County Sheriff's Office)
When Eisinga woke up, her first clue that something was wrong was her daughter's door, which is usually closed at night, was open. Eventually, the family's dogs started barking and chased the man from the home.
After the sun came up, the family was able to see how the intruder broke in.
"We have a garage like a door that leads to our garage. So he busted out the bottom of that and crawled in," Eisinga said, adding seeing her home security video of the man left her shaken. "I'm glad that I have the camera where I had it because like we got the full-frontal facial view of him. But it's also it's still so terrifying. Like to physically see someone in your home like that is just so scary."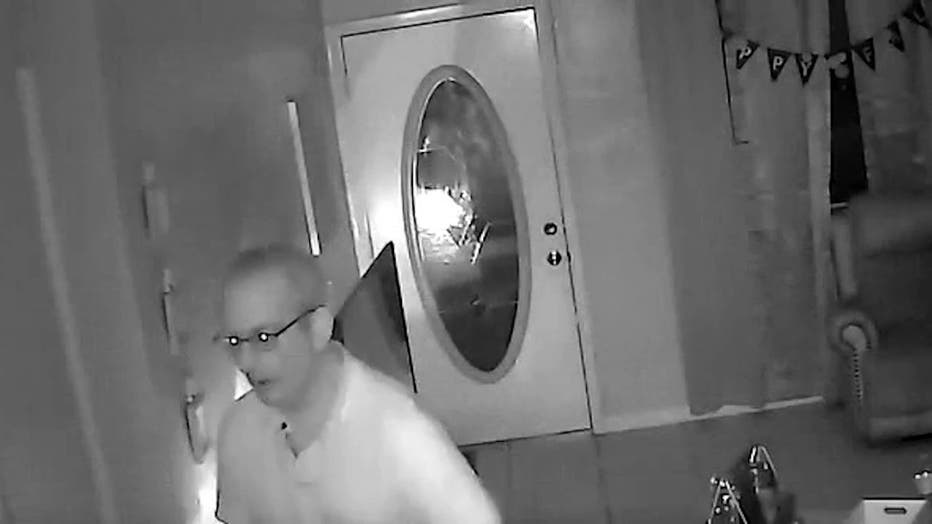 Still frame showing the suspect who broke into a home in Holiday. (Photo: Pasco County Sheriff's Office)
Investigators said the man has short hair, appears to be between 5'7" to 5'10" and weighs 170 to 200 pounds. He was wearing a light-colored polo shirt, khaki shorts and black-framed prescription glasses.
Anyone with information on the suspect's identity is asked to submit a tip to the Pasco Sheriff's Crime Tips Line at 1-800-706-2488 and refer to case number 21037029.
The sheriff's office asked the public not to submit any tips on social media.