Deputies: Two missing teens steal group home van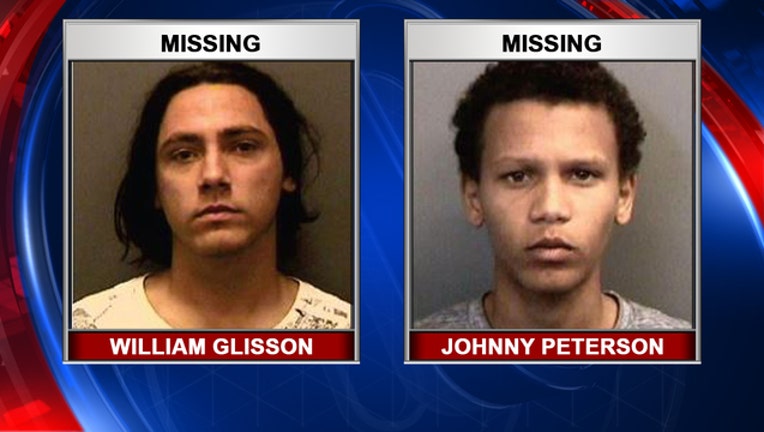 TAMPA (FOX 13) - UPDATE: Both were found in Lee County. It's unknown whether the van was found along with them.
EARLIER VERSION:
Two teenage runaways have taken off in stolen van that belongs to a group home, according to detectives.

Hillsborough County deputies said William Glisson, 16, and Johnny Peterson, 14, left the Peak Group Home at 7401 Aripeka Drive on Sunday and haven't returned. The stolen van is a 2002 Chrysler Town & Country that belongs to the facility, which is for at-risk teenage boys. The duo may be headed to the Cape Coral or Fort Myers area.

Glisson is described as a white male, 5'6 tall, weighs 145 pounds and has black hair and brown eyes. He was last seen wearing a gray shirt, gray shorts and an orange backpack.

Peterson is described as a black male, 5'4 tall, 100 pounds with black hair and brown eyes. He was last seen wearing a black "emoji" shirt.

The Hillsborough County Sheriff's Office asks for any information on the whereabouts of the two teenagers. You can contact the agency by calling 813-247-8200.