Discounted 2018 Florida Strawberry Festival tickets on sale at Publix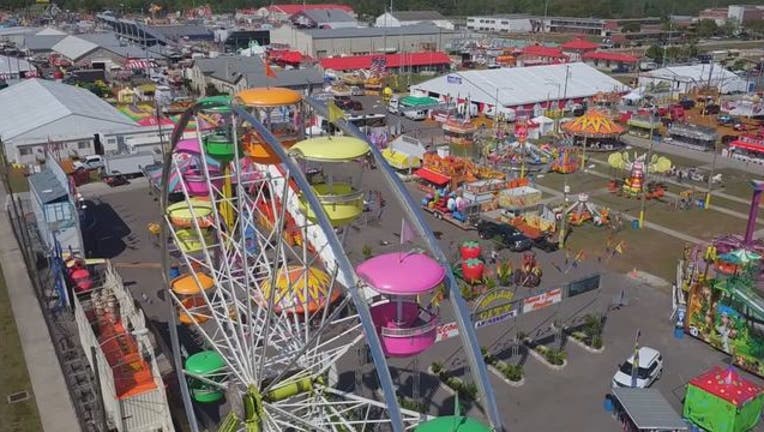 PLANT CITY (FOX 13) - Discounted admission tickets for the upcoming 2018 Florida Strawberry Festival are available, and they can only be found at participating Publix stores.
Through March 11, nearly 300 stores in Charlotte, Collier, Desoto, Hernando, Highlands, Hillsborough, Lake, Lee, Manatee, Marion, Orange, Osceola, Pasco, Pinellas, Polk, Sarasota and Sumter Counties will be selling admission tickets, and several stores will offer discounted strawberry shortcake tickets.
The discounted admission tickets are $8 for adults and $4 for children ages 6 through 12. Children who are five or younger are admitted for free.
Publix will also host a "Publix Food and Fun Day" on Friday, March 2. If you bring a Publix brand non-perishable item to the festival on that day, you can receive $5 off the $30 ride wristband. Those items will be collected to donate to the United Food Bank of Plant City.
A list of the participating Publix stores can be found on the Florida Strawberry Festival's website. The stores highlighted in pink will provide the discounted strawberry shortcake tickets.
The Florida Strawberry Festival will be held from March 1 to 11.