St. Pete police: Witnesses detain fleeing hit-and-run driver until officers arrived
ST. PETERSBURG, Fla. - St. Petersburg police say they made an arrest in a deadly hit-and-run that occurred Monday night, and it was mostly due to a group of bystanders.
The collision occurred around 10:30 p.m. at the corner of 34th Street and 32nd Avenue North. Investigators said 52-year-old Alija Boskovic was struck and killed while crossing the street.
According to the police department, the victim was not in a crosswalk when he was hit by the white Ford Mustang. Boskovic was pronounced deceased at the scene of the crash.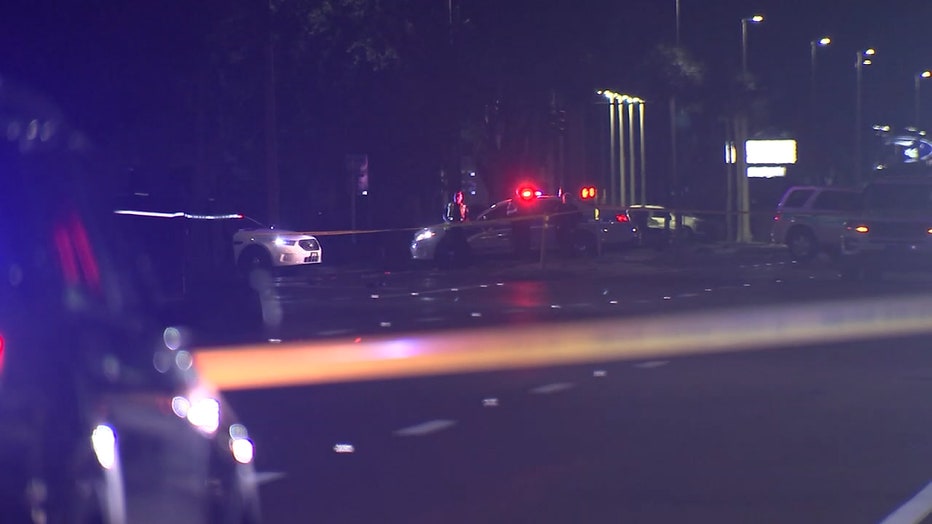 Investigators said the driver, 27-year-old Randy Peterson Jr., tried to run away from the scene on foot, leaving his car and the victim behind.
(Pinellas County Sheriff's Office)
But officers said Peterson didn't get far. Several witnesses saw him trying to run and stopped him, detaining him until police arrived. Justin Matthews, one of the bystanders, made a snap decision when he saw the driver take off. 
"When things happen you don't have time to sit there and wait," said Matthews, who owns a local tree service. 
He and a co-worker were driving home from work when they saw the crash scene and the driver running away. They chased him through a neighborhood. 
READ: St. Pete's CALL Program serves more than 3,000 people in first year, city council extends program
"We saw him jumping fences, so we kind of ran through a couple yards on two different foot pursuits, and I jumped back in my truck because I didn't want him to grab my truck and get away." 
Matthews was praying he didn't get shot. 
"Hoping he don't have a gun," said Matthews. "It's like, Lord I'm out here to do a good deed hopefully nothing bad happens to me."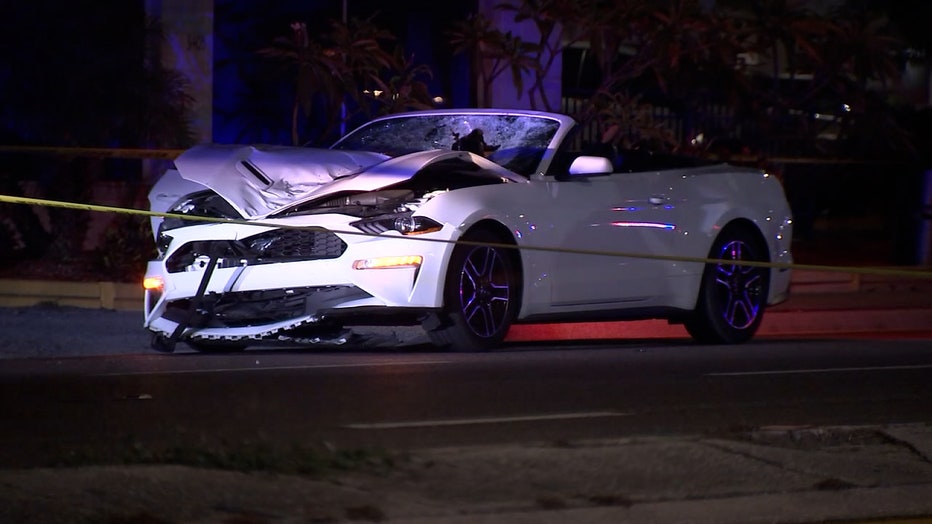 But along with a prayer, Matthews had something else, a knowledge of the neighborhood. They caught him and tackled him.
"He was resisting the whole time, but I just told him look man I'm not trying to hurt you. He was like, I did nothing wrong. I said you basically killed that guy up there. He said 'He shouldn't have ran out in front of me. "
Peterson was arrested and charged with leaving the scene of a crash involving death.