Driver hits, kills pedestrian 10 blocks after hit-and-run crash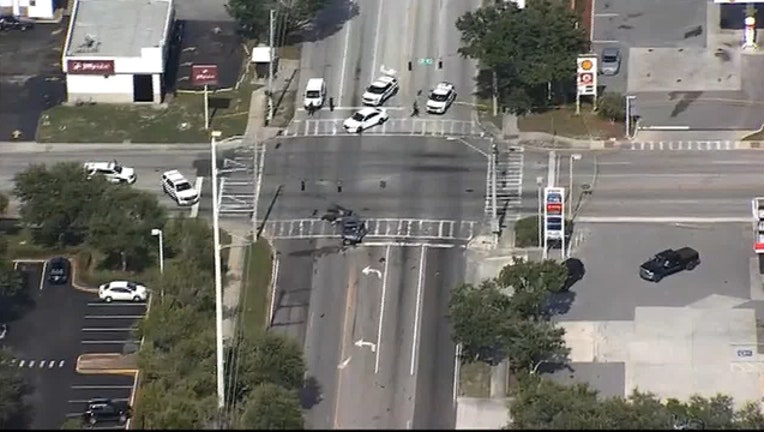 ST. PETERSBURG, Fla. (FOX 13) - A 19-year-old faces charges of leaving the scene of a crash and vehicular homicide after a wreck that killed a female pedestrian in St. Petersburg Wednesday.
It happened around 4 p.m. at the intersection of Central Avenue and 58th Street. Police say Anthony Ceafus was driving a Mercedes sedan on Central when he hit a vehicle at 49th Street.
Ceafus reportedly fled the scene, running a stop light at 58th Street, and then crashing into a Hyundai Sonata.
Police say Ceafus' Mercedes then hit a woman walking in the crosswalk. She died at the scene. Police said they have not yet identified her.
The view from SkyFOX showed the silver sedan in the middle of a crosswalk at the intersection. The crash happened around 4 p.m. Wednesday and the road was still closed at 10:30 p.m. that night.
Both drivers were taken to the hospital with non-life-threatening injuries, police said.