Driver of car that killed counter-protester at pro-white rally identified as James Alex Fields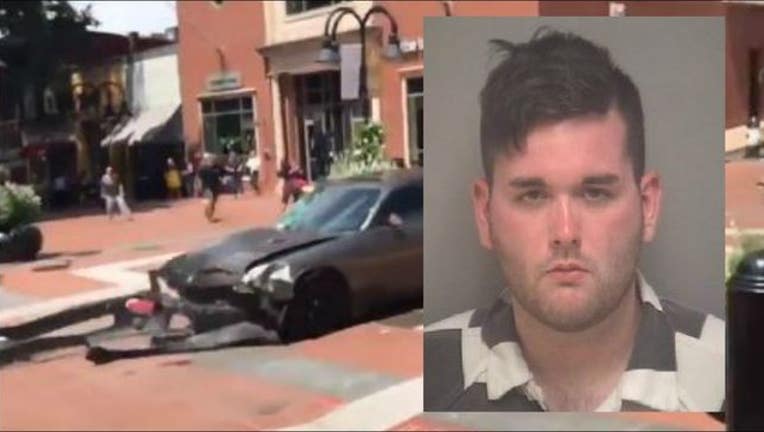 article
CHARLOTTESVILLE, Virginia (Fox 32 News) - The driver who killed one person and injured many when he drove through a counter-protest at a white nationalist rally has been identified as James Alex Fields, 20, of Ohio, according to reports.

The Washington Post said the car used in the attack, with Ohio plates, was registered to James Alex Fields of Ohio.

The Washington Post reported:
"Albemarle-Charlottesville Regional Jail Superintendent Martin Kumer told The Post that a man with the same name and age was booked Saturday on suspicion of second-degree murder, malicious wounding, failure to stop for an accident involving a death, and hit and run. Kumer said Fields is being held without bail."

Fields' last known address was Maumee, Ohio, the Washington Post said.

The Guardian reported that James A. Fields of Ohio is charged with murder, malicious wounding and failing to stop at a deadly accident.

The Daily Beast reported that Fields registered as a Republican last year.