East Lake firefighter accused of human trafficking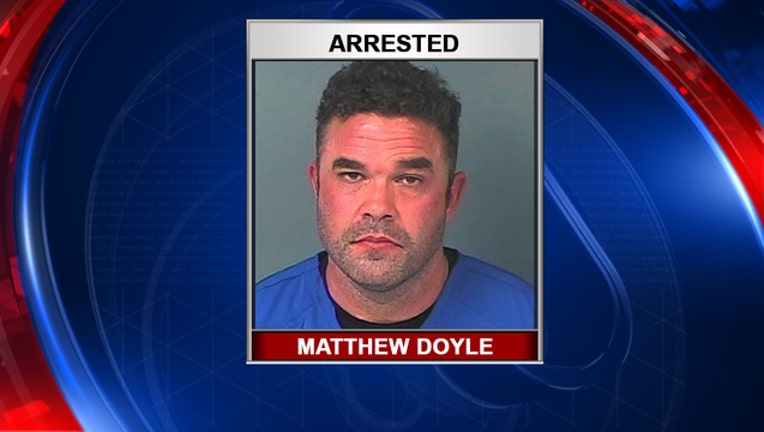 BROOKSVILLE, Fla. (FOX 13) - An East Lake firefighter has been arrested on human trafficking and child sex charges.
Matthew Doyle was booked into the Hernando County Jail on Thursday. Doyle is a lieutenant with East Lake Fire Rescue, but, according to his jail records, his address is in Spring Hill. He faces several charges including lewd and lascvious behavior with a victim between the ages of 12 and 16. 
His arrest comes as a two-year investigation into human trafficking in the area comes to a close. Hernando County Sheriff Al Nienhuis and Florida's attorney general Ashley Moody are holding a press conference Friday morning to discuss the investigation, which led to additional arrests.
Doyle has worked with the East Lake Fire Rescue since 2005. The agency said he has been suspended without pay, pending the outcome of the case. 
"This is a deeply troubling report," according to the agency's statement. "We are fully cooperating with authorities and will assist the investigation in any way we can."