Elderly man gives students life advice, fist bumps before school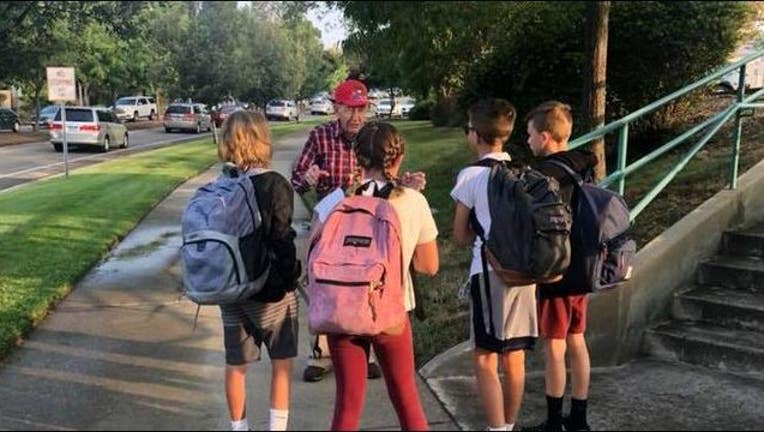 article
EL DORADO HILLS, Calif. (KTVU) - A man with plenty of life experience is giving pep talks and life advice to students at an El Dorado Hills school. 
Gina Arnold was dropping her daughter off at school and had time to pull up to 'parent drop off' instead of letting her walk from the corner. 
Audrey told her mom she likes to be dropped off at the corner because she likes to talk to "the cute little old man."
When she heard that response - Arnold was skeptical at first but Audrey went on to tell her mom about the kind stranger. "He stands at the steps where you drop me off and encourages all the students as they walk in. He talks about kindness and gives us advice and fist bumps! It's the best part of the day!"
When Arnold drove by and she say the man - known as 'Wally - her heart burst. Arnold said she was witnessing the kind of love, encouragement and support that middle school age students so desperately need. 
Arnold says she does her best to encourage and build confidence in her kids at home, but it's out of her hands when she drops them off at school. 
"When they walk out the door they are confronted with all sorts of negativity. When I learned about what Wally was doing it made me happy knowing that my daughters cup was being filled up even before the school day begins from another adult," she said. 
Arnold believes we should all try to be like Wally as much as possible and spread positive messages.