Expectant dad receives generous tip at work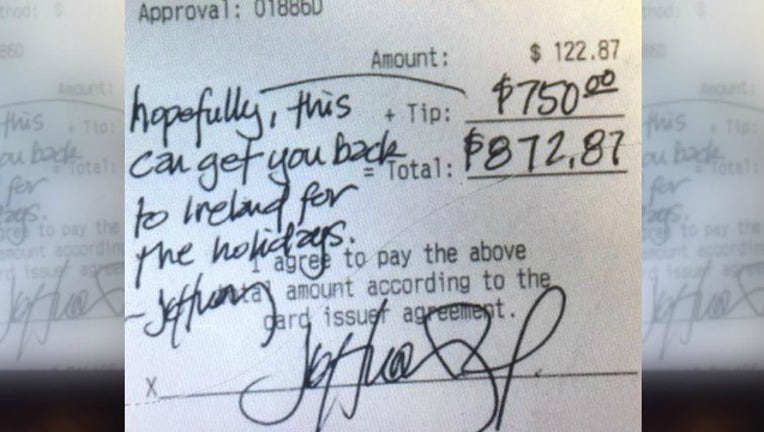 article
A Texas woman's post about an act of kindness is gaining a lot of attention on Facebook.
Expectant mother Taryn Keith was moved after her boyfriend received a generous tip at work Saturday night. 
"He's from Ireland and is trying to take us back there once Killian is born, so we can meet his family," Keith said on Sunday. 
Keith shared a picture of a receipt with a total of $122.87. Her boyfriend received a $750 tip with a message that said "Hopefully this can get you back to Ireland for the holidays." 
"Thought I would share it to show everyone that there is not only hate out there," she said. "Truly blessed."