Civil War era antiques found in Plant City barn to go up for auction
PLANT CITY, Fla. - We've all dreamed of going on a treasure hunt, but you won't believe some of the things a Bay Area family found stored away in barns that were built by Maria Turner's parents at their home outside Plant City. 
Her parents were antique collectors.
READ: Tampa's reopened corner store 'Pickford's Sundries' gives customers glimpse into past
"Even when they would go places separately they would look for the other's favorites. It was a bond that they had," said Turner.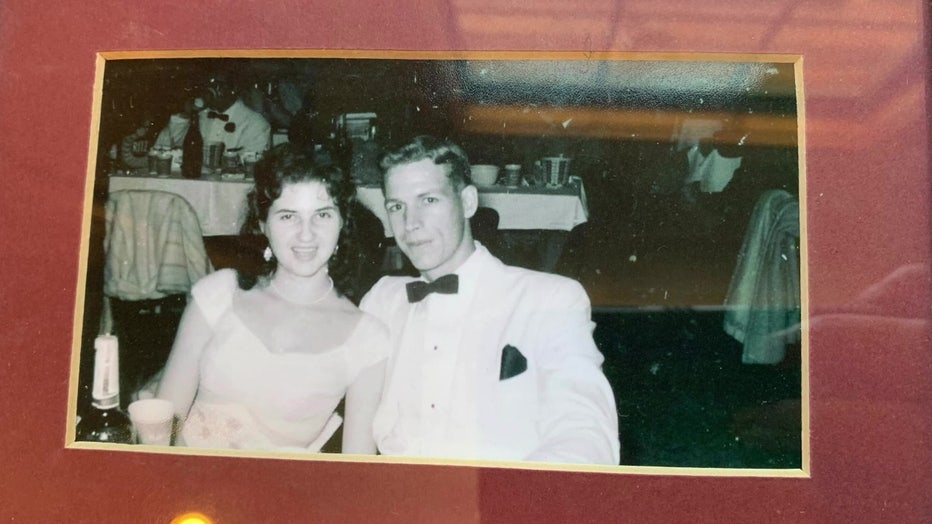 Bud and Marie Mallard owned an antique shop and collected some treasures.
Her parents, Bud and Marie Mallard, opened antique shops, but they kept many of the treasures and put them in their barn. When they filled that barn, they built another and then another.
The Mallards passed away years ago, but it wasn't until recently that their daughter and her husband started exploring the barns. Many of the treasures had been there for decades.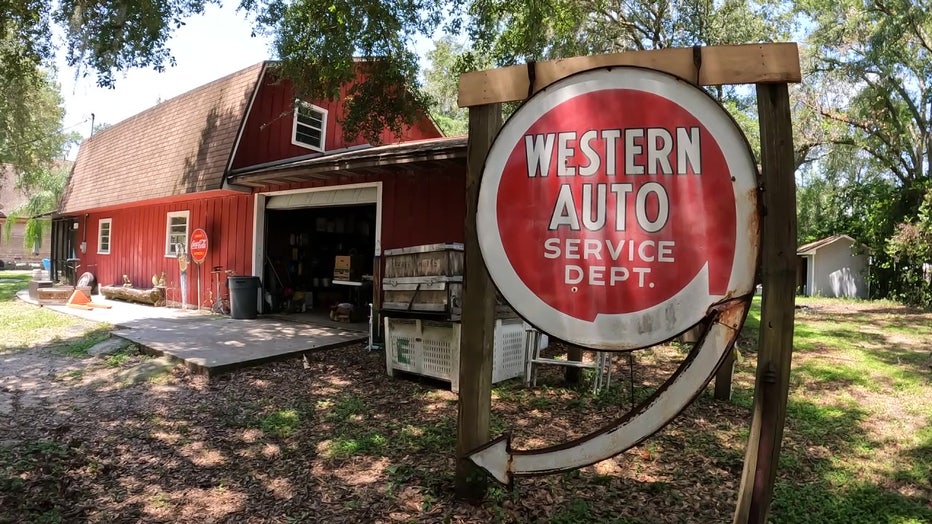 Barns in Plant City house antiques from the 1800s. 
They found muzzle-loader guns from the late 1800s, gas pumps from the 1930s, a real sign of a Wells Fargo stage coach, and a land grant document from 1829 signed by Andrew Jackson. 
READ: Tampa's first-ever cemetery coordinator helps preserve historic cemeteries now owned by the city
There are antique bottles, records and posters, Edison phonographs, old coins and clocks, furniture and clothing. Antiques were stuck everywhere. Bud Mallard stored guns under a floor, and they weren't found until the ceiling beneath was opened.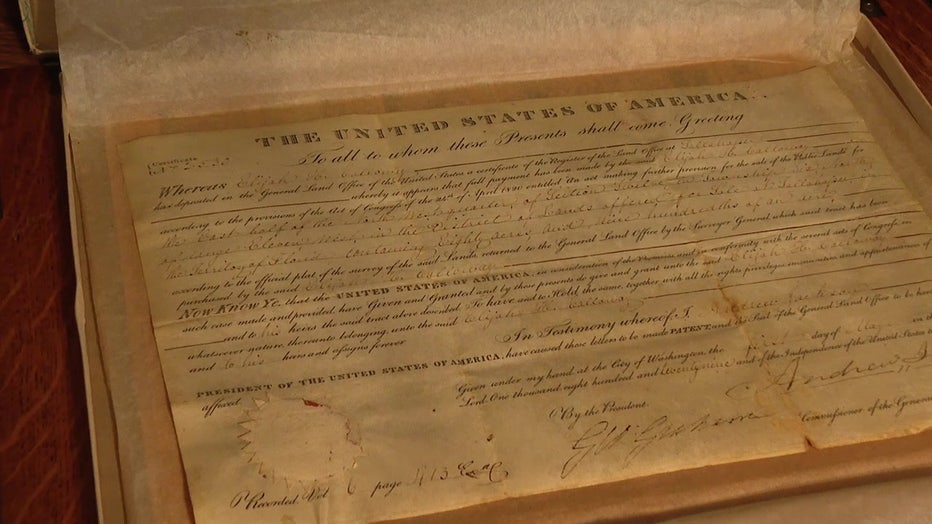 A land grant document from 1829 signed by Andrew Jackson was found.
"Looking up there were 20 or 30 long guns laying in the rafters between the first and second floor," Turner said.
There are boxes they haven't gone through, but they've decided to go ahead with a planned move and leave them for the auction that's being held Saturday. 
Turner said those boxes could contain valuable collectibles, but she says that's OK.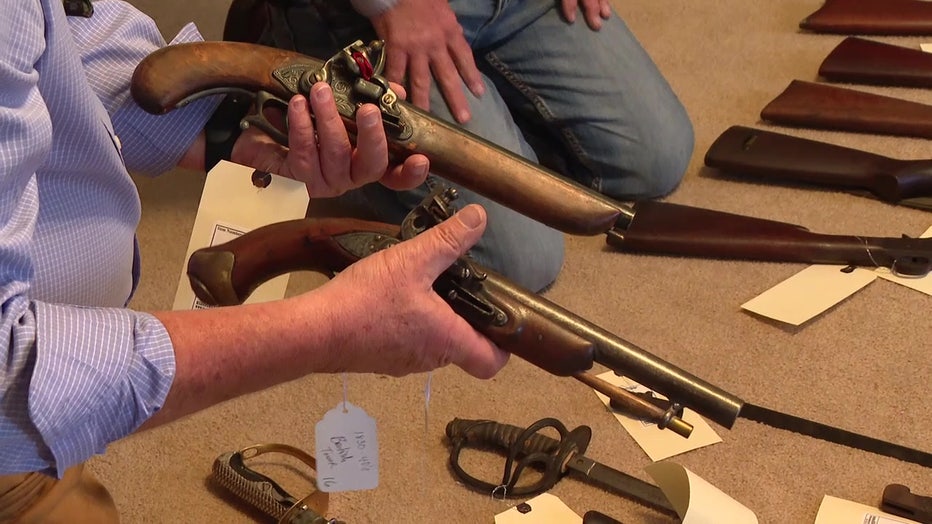 Dueling pistols were also found in the barn.
"It can be a blessing to somebody," explained Turner. "My mom used to call it treasure, so if there's somebody who will treasure this stuff it needs to go to them."
The auction is Saturday, Aug. 5, starting at 10 a.m. at their home at 822 East Keysville Road Plant City, FL 33567.
For more information, click here.