Tampa's reopened corner store 'Pickford's Sundries' gives customers glimpse into past
TAMPA, Fla. - You may remember when family-owned corner drug stores offered everything from medicines to small appliances to milk shakes at a lunch counter. 
In many towns that's just a memory, but not at Pickford's Sundries at 2606 West Hillsborough Avenue in Tampa.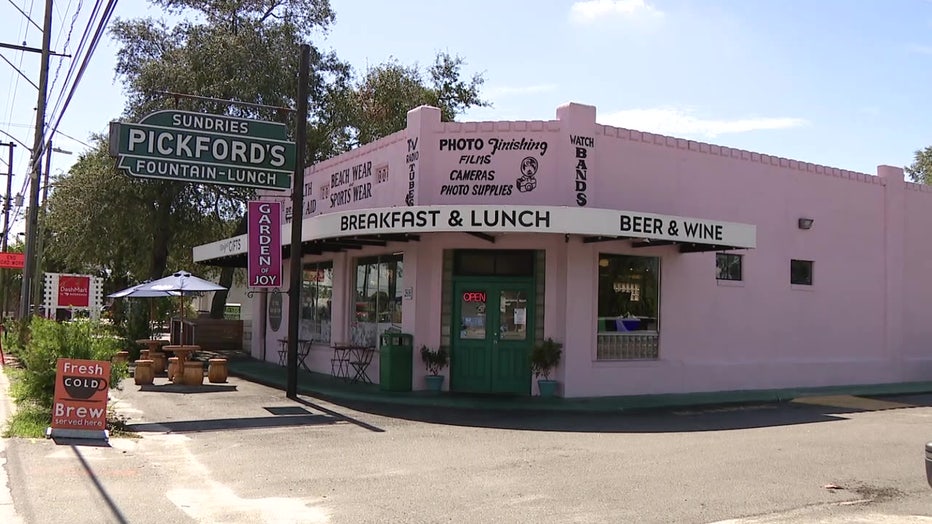 Pickford's Sundries transports customers to a simpler time.
"When we came in, it was like a time capsule," said David Hansen, who reopened Pickford's three years ago.
READ: Tampa's first-ever cemetery coordinator helps preserve historic cemeteries now owned by the city
If you look at an old picture the cars out front have changed, but the original inventory is still here. There's dusting powder, transistor radios and razors.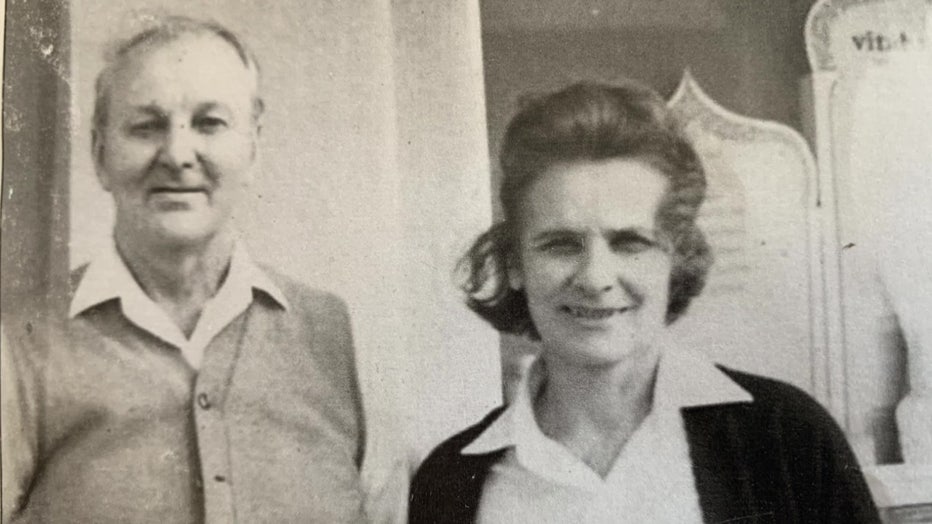 Cas and Jo Lesiak opened Pickford's Sundries.
"It's a place you can walk into, and it really does feel like what Tampa would have looked like in the 40s or 50s," explained Hansen.
Cas and Jo Lesiak built the place in 1949. They picked the name Pickford's because they liked the silent movie star, Mary Pickford. But, a star didn't make their store survive, their little daughter did.
READ: Local historians celebrating Tampa's 136th birthday with Archives Awareness Week
Marie was seven when they opened, and it's etched in her memory.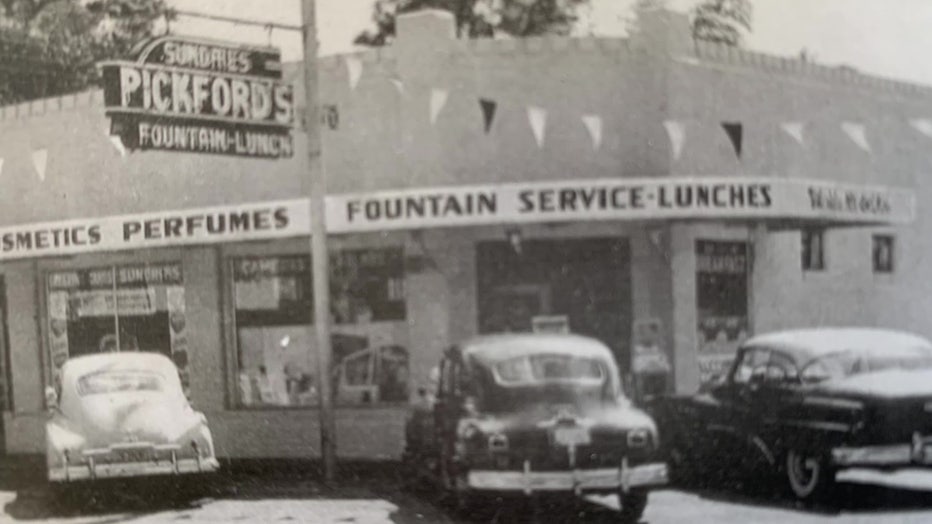 The drug store was originally opened in 1949.
"I saw how hard my parents worked and how conscientious they were and how good they were with customers," she said.
Even after her parents died and Marie followed her career she never parted with the store, even though it sat vacant at times.
"I was offered a lot of money for this building and I said no, I can't do it," she recalled.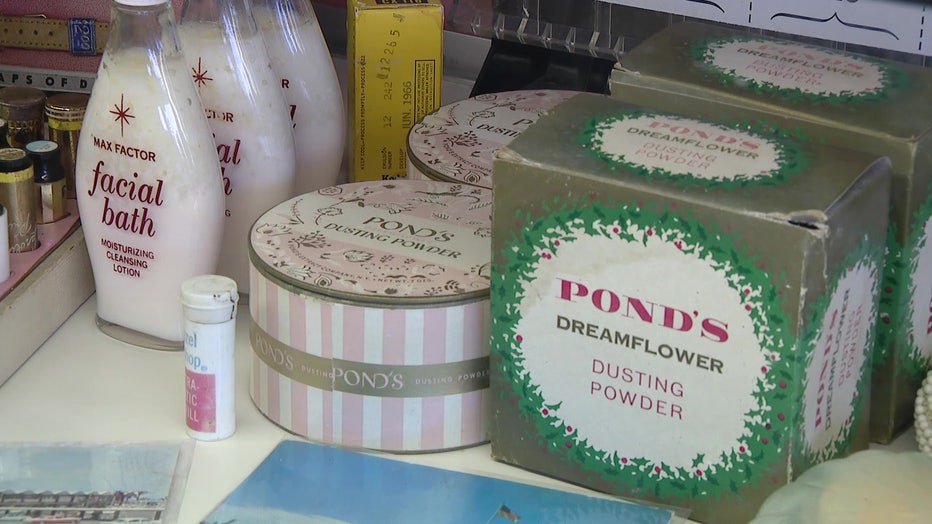 Shelves are still stocked with the original inventory.
But, finally came the idea to do what Cas and Jo did 74 years ago and that's what Hansen asked Marie to recreate.
"It's a lot like it originally was, so it is a lunch counter," said Hansen. "We do breakfast and lunch. We're open 8-3 seven days a week."
They've added a new selection of Tampa-themed gifts that remind us where we are geographically, but where we are in time is hard to say in a place as old and loved as Pickford's Sundries.