Feds: Manatee status improves from 'endangered' to 'threatened'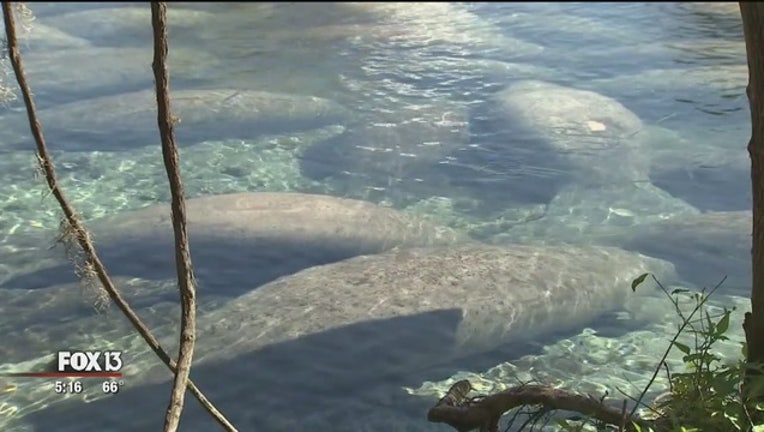 article
ST. PETERSBURG (FOX 13) - The U.S. Fish and Wildlife Service announced Thursday it is downlisting the Florida manatee from "endangered" to "threatened," thanks to conservation efforts that have helped grow the manatee population. 
However - hundreds of manatees are still dying each year from boat strikes, habitat loss and other causes.
In fact, 2016 was the deadliest year to date.
"Thanks to the safety net of the Endangered Species Act, broad public support and conservation efforts by the state, manatee numbers have improved over the past few decades," said Jaclyn Lopez, Florida director at the Center for Biological Diversity. "But manatees are still in danger. With ongoing threats posed by boat strikes and habitat loss, we don't support reducing protections through downlisting yet."
Florida manatees have been protected under the Endangered Species Act since 1973. By 1979, the Fish and Wildlife Service estimated, there were only 800 to 1,000 individuals. Through careful management of the manatee and its habitat, the Service and the Florida Fish and Wildlife Conservation Commission have helped increase the animals' population, and there are now more than 6,000 manatees in Florida.