Felon arrested for Winter Haven man's murder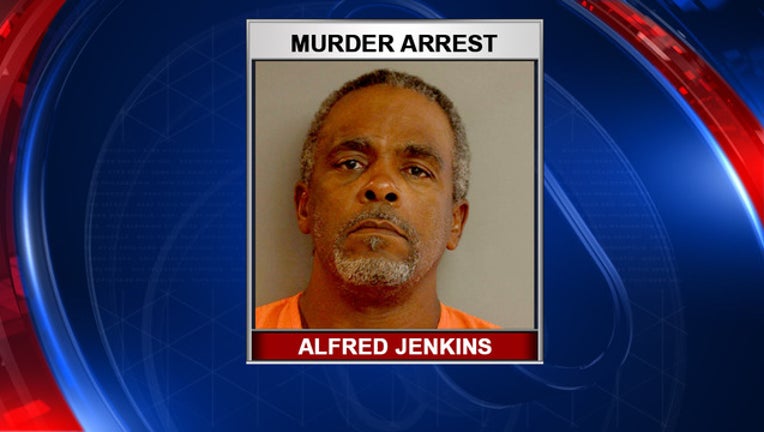 WINTER HAVEN (FOX 13) - A Polk County man with a lengthy criminal record has been arrested for the August 2015 murder of a popular softball coach in Lake Alfred.
Sheriff Grady Judd announced the arrest this morning, explaining that the suspect held a grudge against Terry Yelvington and blamed him for getting him fired.
According to the sheriff's office, Yelvington was president of the employees' United Steelworkers union at Packaging Corporation of America back in 2009 when he discovered that Alfred Jenkins, the union treasurer, had stolen union funds.
Yelvington reported the crime, which resulted in Jenkins' grand theft arrest in 2011.
After Yelvington was found shot to death in his Lake Alfred driveway last year, several of his co-workers mentioned Jenkins as a possible suspect.  Detectives eventually used surveillance footage to link his SUV to the crime scene, and later found ammunition matching shell casings found at the scene of the murder.
Jenkins, 54, was arrested Thursday on first-degree murder charges.  His arrest record dates back to 1981 and spans four states, with charges ranging from drug possession to theft to armed robbery.
"Alfred Jenkins drove to Terry Yelvington's house with a vendetta. This convicted felon, who has been in and out of jail in four different states, and to state prison for violent crimes, blamed this hard-working, honest family man for getting arrested and fired, and because of that, he brutally and senselessly murdered Terry Yelvington," Sheriff Grady Judd stated.  "Alfred Jenkins is a cruel and dangerous man, and I hope he is never, ever released from prison."
The arrest was bittersweet for those who knew and loved the popular coach.
"Not only was Terry a resident, a friend, but he coached with me," said Lake Alfred Police Chief Art Bodenheimer as he choked up. "It is happy day, but it's a sad day."
'I would like to see the same thing done to him (Jenkins) that he did to my husband," added Yelvington's widow, Tina.