FEMA opens Hermine disaster recovery center in Pasco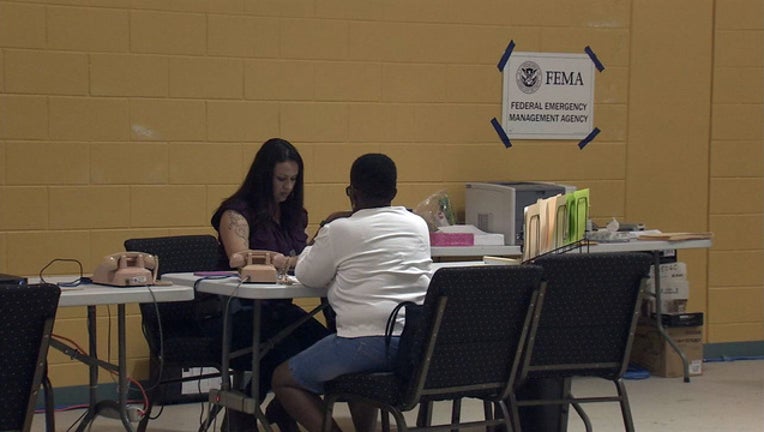 HUDSON (FOX 13) - FEMA opened a disaster recovery center in Pasco County this weekend to help those affected by Hurricane Hermine.
Officials tell us they have already had over 600 people register for assistance and about $940,000 in funds has been approved to help those storm victims rebuild and recover from storm damage.  That's just about one quarter of the total projected by damage assessment crews.
But some of those with damage may not be eligible for federal help.
"We only cover primary residences so some of the homes that were damaged may well have been secondary residences, so they're not going to be approved registrants when they sign up," FEMA's Jack Heesch warned.
The new disaster recovery center is located at the Mike Fasano Regional Hurricane Shelter on Denton Avenue in Hudson.  It will be open from 9 a.m. To 6 p.m., Mondays through Saturdays, until November 11, 2016.
Officials say you should bring the following items to properly register for assistance:
Proof of ID and Residency (Driver's License, State ID, Utility Bills are examples)

Proof of Home Ownership (if applicable)

Insurance Coverage Information (if applicable)

Photos/Documentation of Damages (if applicable)
You can also register for Assistance online at https://www.disasterassistance.gov or by calling 1-800-621-3363 (1-800-621-FEMA).