Gunfire erupts at Brandon Chuck E. Cheese moments before vehicle crashes into building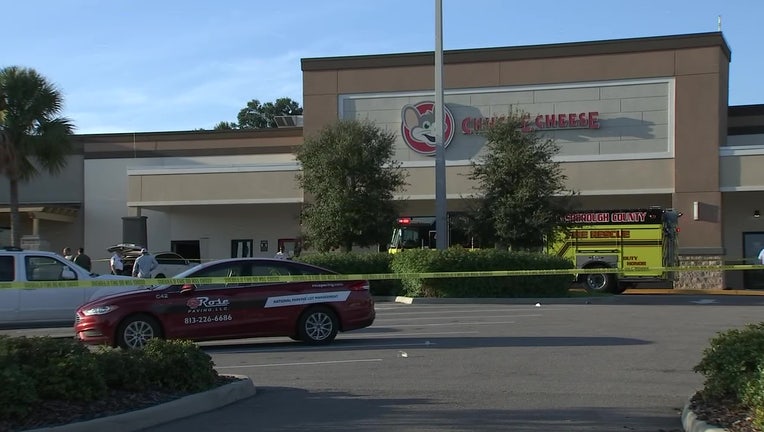 article
BRANDON, Fla. - Gunfire and a vehicle crash were probably not what families were expecting to experience Saturday evening at Chuck E. Cheese in Brandon.
The Hillsborough County Sheriff's Office is investigating after shots were fired outside a Chuck E. Cheese moments before a vehicle crashed into the children's entertainment venue.
Deputies say it all began when they received calls about gunshots at the Chuck E. Cheese shortly before 5 p.m.
According to HCSO, a private security guard removed a crowd of people from the Chuck E. Cheese following an altercation. While the guard was relocating them, a woman pulled a gun outside the entertainment center.
The security guard tried to take it from her and at some point, she dropped the gun and another woman picked it up and fired at least one shot in the air. Deputies say at some point that woman dropped the gun and another woman took the firearm and placed it inside a car.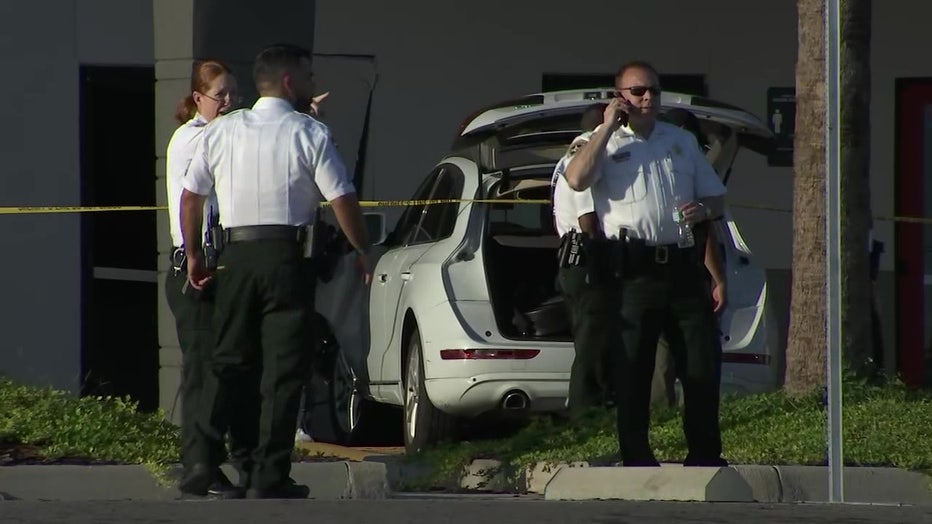 The Hillsborough County Sheriff's Office is investigating after shots were fired outside of a Brandon Chuck E. Cheese Saturday evening. 
All three women were taken into custody. Another male suspect was taken into custody for his involvement in the altercation.
HCSO says there is no evidence of anyone being shot during the incident.
While this altercation was taking place, a white Audi crashed into Chuck E. Cheese. Two women and a juvenile were transported to an area hospital with non-life-threatening injuries. The male driver was also taken to the hospital. His involvement is unknown at this time.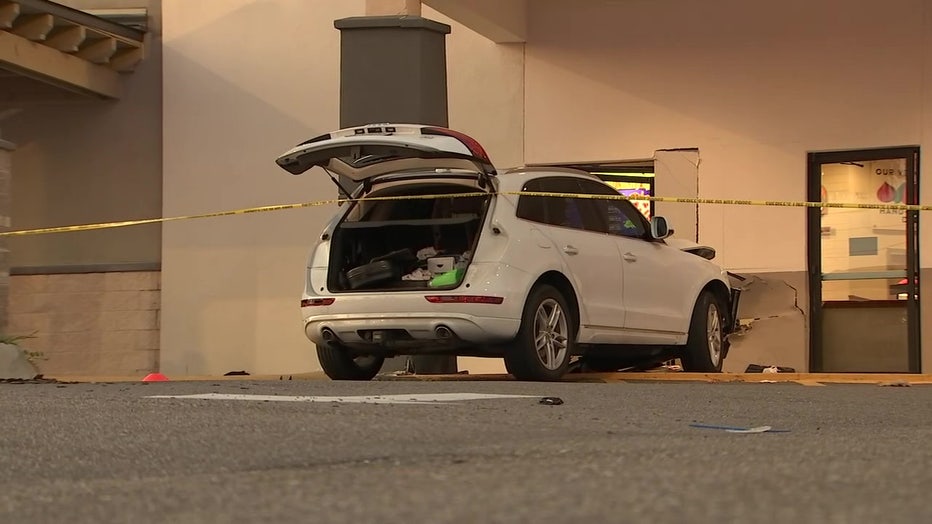 Four people, including a juvenile were hospitalized after a vehicle crashed into Chuck E. Cheese in Brandon shortly after gunfire erupted Saturday evening. 
"I am grateful that nobody was seriously injured as a result of this incident," said Sheriff Chad Chronister. "Thanks to the swift and considerable response from our deputies, we have been able to quickly track down those responsible and take them into custody while the investigation continues into what led to today's events."
Chuck E. Cheese also released the following statement:
"We are aware of the incident that occurred on Saturday, September 24, at our Brandon, FL location, where a vehicle crashed into our storefront.  We want to assure our guests that we take great measures to protect the experience children and families have in our venues. The safety of our guests and employees is our number one priority.  The General Manager onsite and our team members acted quickly to alert local authorities and secure medical attention for those involved.  We are thankful for the dedicated service of community law enforcement and the swift actions of our alert team members and security. We are cooperating with the police during their ongoing investigation and cannot offer additional details at this time."