Find the golden beer can hidden in Bud Light cases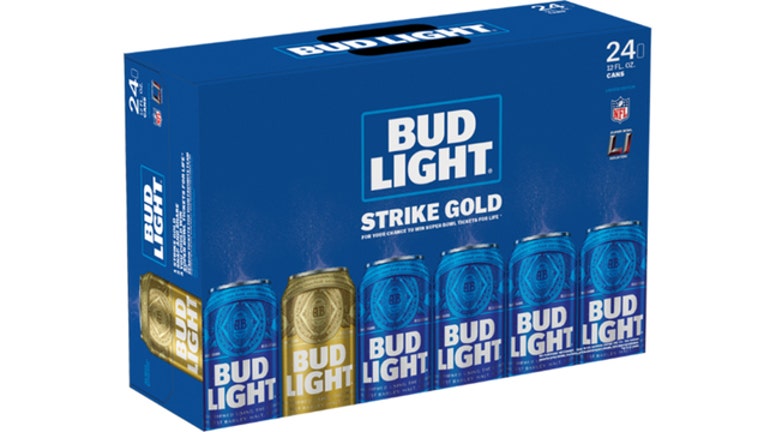 article
It's like a search for the golden ticket in Willy Wonka and the Chocolate Factory, only it's a gold beer can and in a case of Bud Light.
There is a golden beer can in randomly selected cases of Bud Light - 37,000 of them in fact - and it's a chance for football fans to "Strike Gold" and win Super Bowl tickets for life.
The cans were placed in the special "Strike Gold" cases of 18 or 24 cans of Bud Light. Fans who find the golden can between Nov. 28 and Jan 13 can then enter the sweepstakes for Super Bowl tickets for life by posting a picture of the gold can with the sweeps hashtags #SBTIX4LIFE and #Sweeps on Facebook, Instagram, or Twitter and/or on Budlight.com.
One grand prize winner will be selected for Super Bowl tickets for life the week of Jan. 16, 2017. Other winners will also be selected for season tickets to their favorite NFL team on a weekly basis.