Massive fire spreads to attic of East Tampa apartment building
TAMPA, Fla. - Firefighters said improperly discarded smoking materials caused a Tampa apartment building fire on East Lake Avenue in East Tampa Tuesday afternoon. 
Tampa Fire Rescue responded to the building in the 2400 block of East Lake Avenue near 22nd Street at around 5:20 p.m., officials confirmed. Flames and smoke were seen coming from the two-story apartment's attic. 
Fire officials said the fire started on the balcony of a second story apartment and traveled up into the attic space.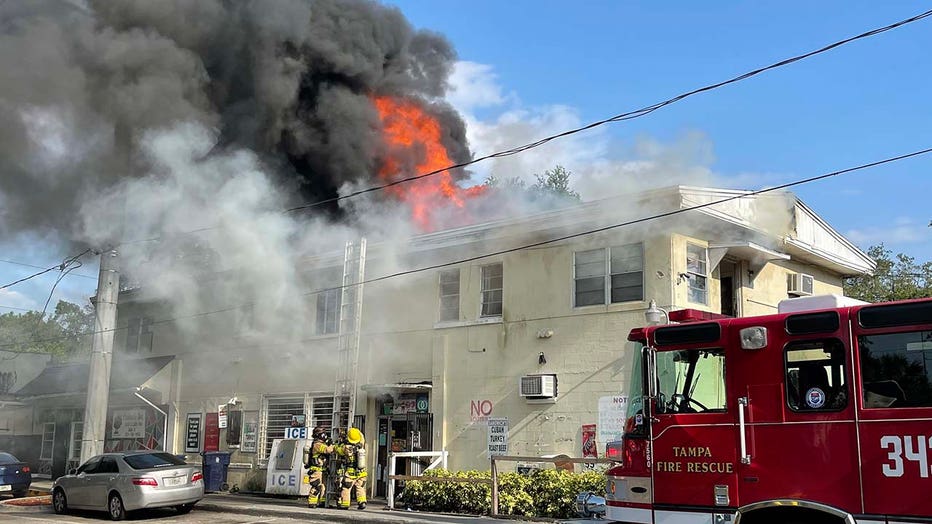 Courtesy of Tampa Fire Rescue. 
Firefighters made interior, ground and aerial attacks on the fire, and they said they were able to get it under control within 60 minutes. No occupants were inside the building and Tampa fire crews said no injuries were reported. 
Fire investigators responded to the apartment building, and they determined the cause was improperly discarded smoking material.
Two apartments were impacted by the blaze, but one of them was vacant, according to firefighters.