Five-O Donut Company expanding to Ellenton
SARASOTA, Fla. - A former fine-dining pastry chef turned "doughnut queen" is broadening her empire into Bradenton and St. Petersburg.
If you told Christine Nordstrom that this is what would happen when she first opened the doors of her modest startup in 2017, she would be humbled.
"I just come out, I do my best," she says of her work for the customers, "And if people like it, they come out."
It seems that people do like it. The Five-O Donut Company has gone from its original location in Sarasota between the courthouse and the police department to six locations with a seventh on the way.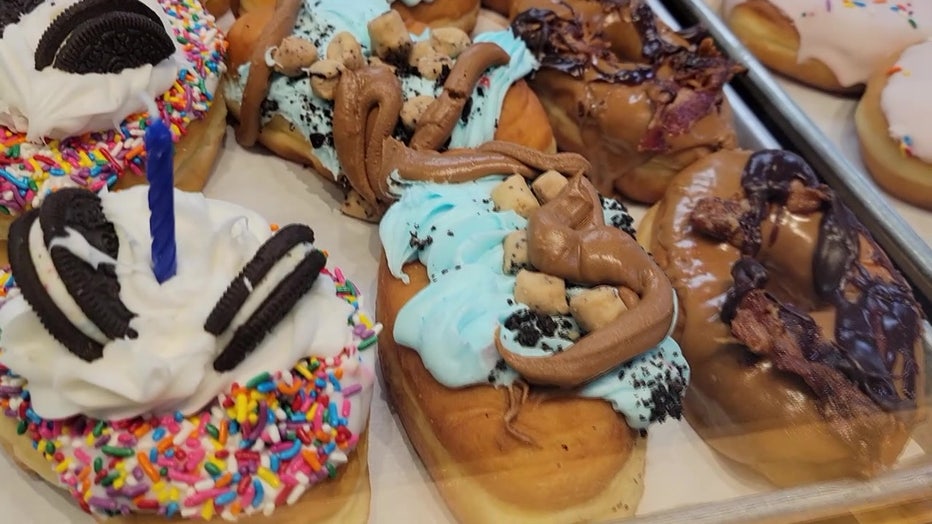 The FIVE-O Donut Company makes simple donuts and 'crazy' creations you can't get every day. 
As fans of these "arrestingly good donuts" continue to show up at the different locations, Nordstrom has had the opportunity to envision each expansion location.
The Bradenton location used to be a convenience store. 
"We actually designed this and built it.... Our dream donut kitchen," Nordstrom stated as she recalled the construction phase of the project.
As a chef, that kitchen is where the magic happens, it's where all the creativity comes together.  
"We do eight different types of cake donuts a day," she explained.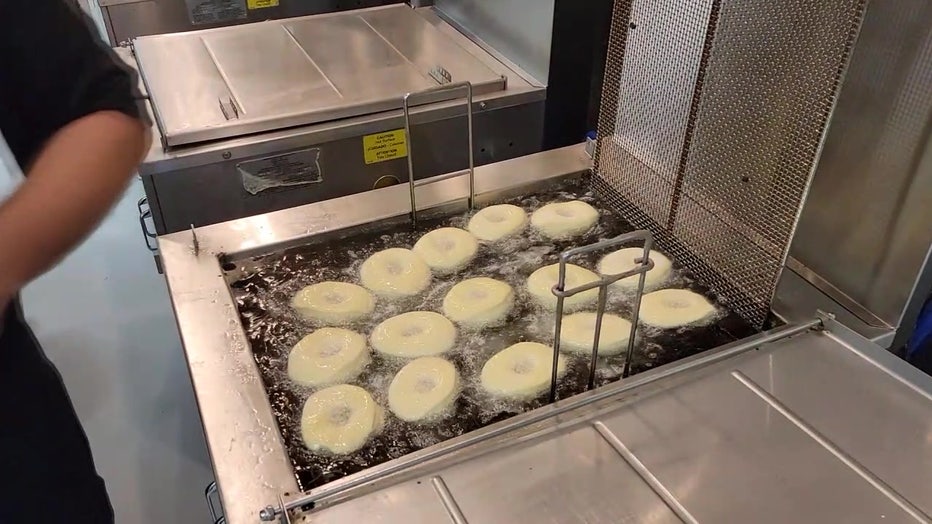 Donuts being fried at Five-O Donut Company. 
"We have the simples and the smaller donuts, the everyday donuts," said Nordstrom. "I wanted to do a blend of crazy stuff that you can't get anywhere else."
Her customers love the simple treat, but they embrace the crazier ones too.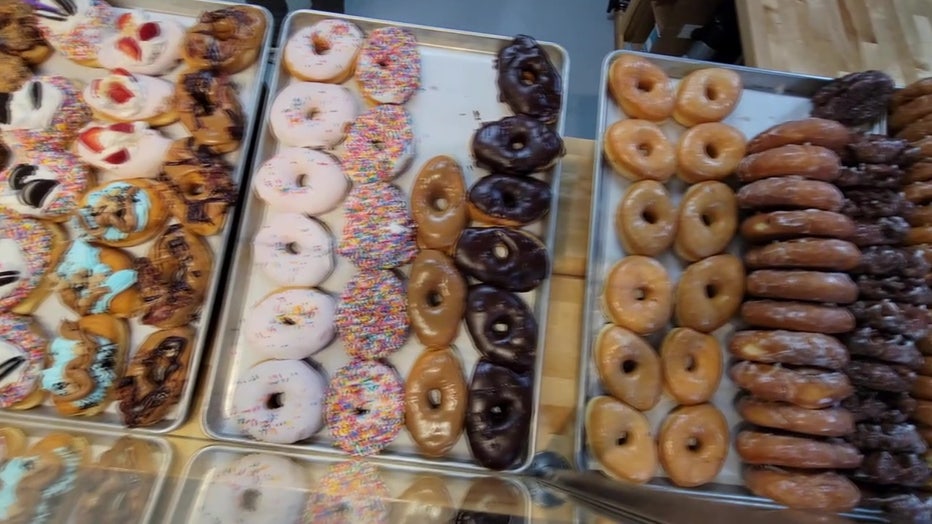 The Five-O Donut Company is adding a seventh location. 
She attributes it all to the goodness of the products. 
"We buy high-quality ingredients, real ingredients," she said with a smile. "It's an indulgence."
Five-O Donut Co. has six locations including the one at 5942 34th St. W #116 in Bradenton. A 7th location is set to open in Ellenton at the Crossroads in the Spring.
LINK: Click here to learn more about Five-O Donut Company.