Florida couple makes their lawn great again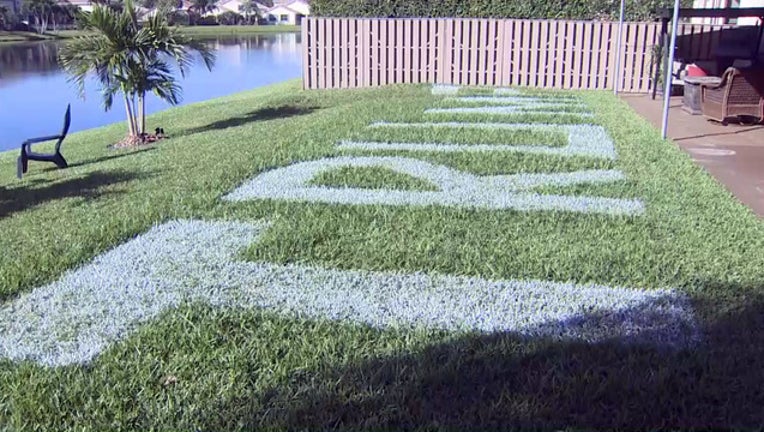 article
PLANTATION, Fla. (WSVN) - A South Florida family is marking Donald Trump's inauguration in a unique way -- by mowing "Trump" into their lawn.
Glen and Katie Cook trimmed giant letters into the grass of their waterfront backyard, then painted the letters white. 
The couple says they've not really been into politics before, but can really get behind the new president.
"We felt that there needed to be some big changes and I really believe that he is going to really try to do what he said he would do.  Obviously, I don't know if he will be able to, but I think he wants to do it and he will try," Glen Cook offered.