Florida lawmakers propose speed detection cameras in school zones
TAMPA, Fla. - Florida lawmakers want to stop drivers from speeding in school zones. A bill has been filed ahead of next year's legislative session that would put speed enforcement cameras near campuses. 
If the bill becomes law, speeders could be mailed a citation for going over the school zone speed limit – without ever seeing an officer or being pulled over.
There are flashing lights and posted speed limits, meant to get folks behind the wheel to pump the brakes. Still, it is common to find drivers whizzing through school safety zones.
For many, speeders are a daily frustration.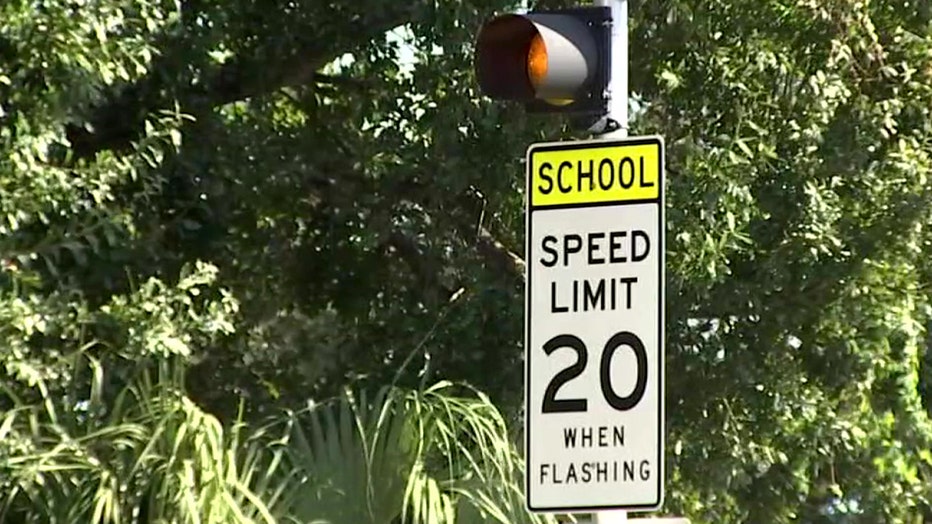 "We're hearing a lot from other folks and parents around the state of Florida who are concerned as well," said FL Representative Nick Duran.
He wants to crack down on that need for speed. In the Sunshine State, drivers already face hefty fines if they are caught speeding in a school zone. Duran's proposal would make enforcing that easier.
"The priority of this is to ensure the safety of our children as they're going to and from school," he said.
House Bill 189 and its companion bill in the Senate would allow cities and counties in Florida to install speed detection camera systems in school zones. It is the second time this pair of proposals has been filed by the bi-partisan Miami-Dade County lawmakers.
"So if you're going to 11 miles over the speed limit in a school safety zone when those traffic or those flashers are going off the hour before and after school, then you will be cited and you will get a ticket in the mail," Duran explained.
Similar to red light cameras, they would capture a driver's tag number, as well as their speed, and slap them with a $158 fine. 
"It's simply just a way to motivate folks to be more mindful and cognizant of how fast they're traveling during a school, during this school time," said Duran.
He says similar laws have been passed in other states, including Georgia. For Duran, it is not about money. The goal is to change people's habits and keep students safe.
"We have seen there that is help slow down the traffic in those areas. And so we're looking to do the same," Duran said.
The 2022 legislative session kicks off in January.
LINK – House Bill 189: https://www.flsenate.gov/Session/Bill/2022/189