Florida teens stranded in ocean pray for help, rescued by boat named 'Amen'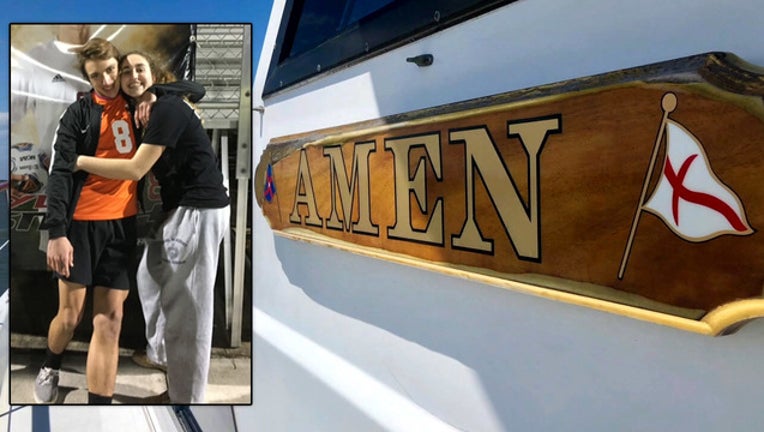 JACKSONVILLE, Fla. (FOX 13/FOX 30) - Two Florida teens prayed as they were stranded in the middle of the ocean, and those prayers were answered after a boat named, "Amen," came to their rescue.
Tyler Smith and Heather Brown, both 17 years old, said their rescuers were sent by God, and the name of the boat proved it. According to FOX 30, the Jacksonville teens skipped school for "beach senior skip day." Both have been friends since the fourth grade.
The two swam offshore in Vilano Beach, but a strong current stranded them two miles away from the coast. Two hours later, the teens started to become weak and did their best to hold each other above water. That's when they began to pray. 
Captain Eric Wagner was on his way to New Jersey when he spotted the stranded teens. He pulled them on board his boat. Wagner called the U.S. Coast Guard to report his boat, "Amen," rescued two people. When the teens heard his call, they both started crying.
"There's no other reason or explanation in the world that that wasn't God," Smith explained to FOX 30.
The teens were taken to a nearby hospital. They are graduating later this month, and both plan to serve in the military.