Florida troopers investigating deadly I-4 crash in Tampa involving semi-truck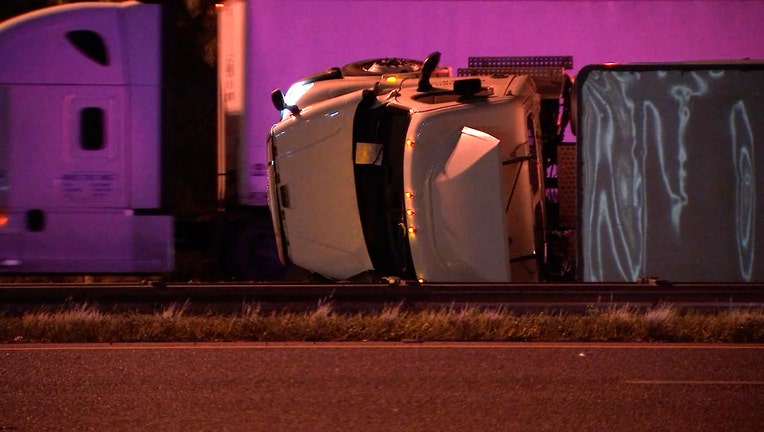 article
TAMPA, Fla. - A Largo man died following a traffic crash that occurred early Tuesday morning along a major highway in Tampa.
According to the Florida Highway Patrol, the deadly crash occurred around 1 a.m. in the westbound lanes of Interstate 4 near the Interstate 75 interchange. All lanes have since reopened.
Troopers said the driver of a sedan, a 31-year-old man from Largo, was traveling west on I-4 approaching the U.S. 301 exit in the outside lane. Meanwhile, a tractor-trailer was also heading west.
For an "unknown reason," troopers said the Pinellas County man was driving at a "very low speed" when the driver of the semi-truck overtook and collided with the rear of the car.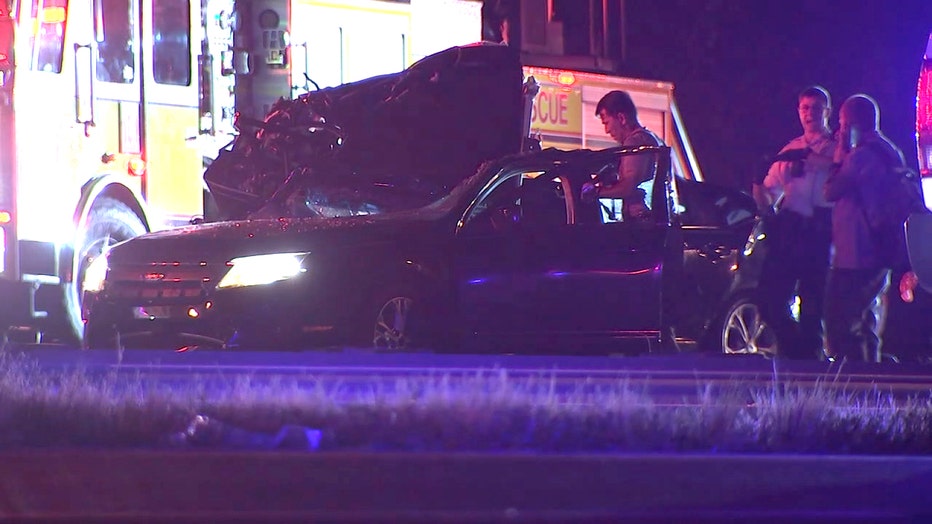 The Largo man was taken to hospital he passed away. Troopers said he was wearing a seatbelt at the time of the crash.
The driver of the semi, a 42-year-old man from St. Petersburg, had minor injuries. 
The view from FDOT cameras showed traffic crawling before sunrise.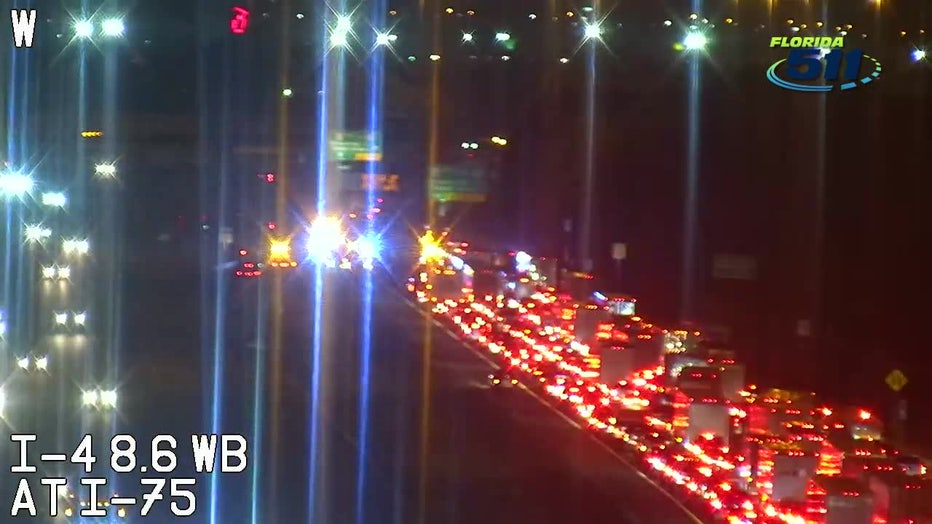 READ: Tampa Bay area leaders push for change to prevent deadly pedestrian crashes