'Food for Florida' distribution site for Pasco County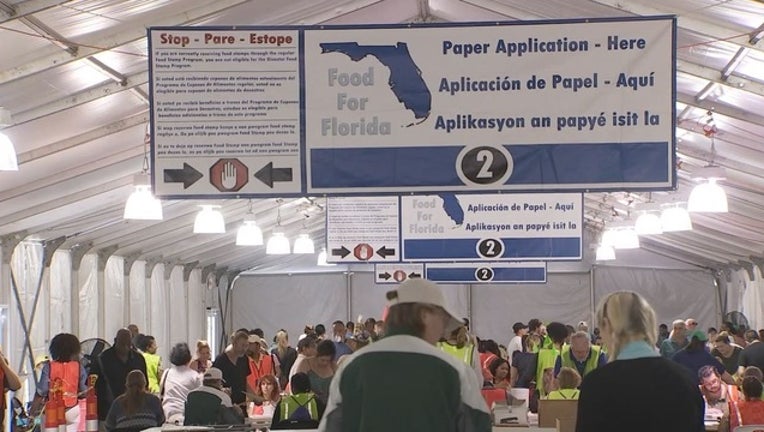 article
DADE CITY (FOX 13) - A Food for Florida site is opening in Pasco County.
Hurricane Irma made landfall in the Bay Area in September causing power to be knocked out. There were instances where power wasn't restored for weeks causing families to throw out their food and miss workdays. The Florida Department of Children and Families began offering qualifying families are eligible for hundreds of dollars in food stamps. The program is not for current food assistance customers.
Pasco County is the last of the Bay Area to receive a visit from the Food for Florida program. Starting on November 5 through November 8, residents can head to the Pasco County Fairgrounds, located at 36722 State Road 52 in Dade City.
Lines in other Bay Area counties' distribution sites were long as thousands came out to apply for assistance. To cut down on wait time, apply online at www.myflfamilies.com.
RELATED: State looking into possible 'Food for Florida' fraud
Residents must visit the site on the day listed, based on the first letter of their last name, and they must bring a valid driver's license or identification card. Applications can be submitted online.
November 5: A-J
November 6: K-O
November 7: P-Z
November 8: Make-up Day