Free tire disposal planned for Saturday in Pinellas County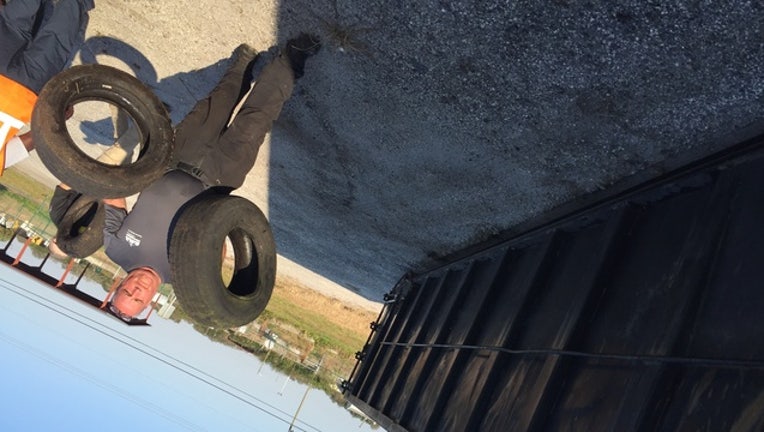 ST. PETERSBURG (FOX 13) - Pinellas: Free tire disposal event this Saturday

Residents may drop off tires at various locations in the county  
•         County to host free waste tire disposal event on Jan. 21
•         Residents can dispose of tires at various locations throughout the county
•         Event aimed at reducing the spread of mosquitoes and mosquito-borne illnesses
Pinellas County is hosting a free waste tire disposal event for residents this Saturday, Jan. 21, from 9 a.m. to 2 p.m. at several locations throughout the county.
In partnership with the Florida Department of Environmental Protection, Pinellas County Mosquito Control and Pinellas County Solid Waste are hosting this countywide event in a continued effort to reduce the spread of mosquitoes and mosquito-borne illnesses.
Tires will be collected at the following locations:
•         Anderson Park, 39699 U.S. 19 N., Tarpon Springs
•         John Chesnut Park, 2200 East Lake Road, Palm Harbor
•         Eagle Lake Park, 1800 Keene Road, Largo
•         Walsingham Park, 12615 102nd Ave., Seminole
•         Boyd Hill Nature Preserve, 1101 Country Club Way S., St. Petersburg
•         Pinellas County Solid Waste, 3095 114th Ave. N., St. Petersburg
County residents will be able to bring up to 12 tires (each under 36 inches) per customer. They will be accepted with or without rims. This event is for Pinellas County residents only; proof of identification is required.
The collected tires will be processed through Pinellas County Solid Waste's Waste-to-Energy facility, which generates enough electricity to power 40,000 homes a day.  Additionally, metal from the tires will be recovered from the remaining ash and recycled.
"The tires collected will remove mosquito breeding habitats from our environment," said Pinellas County Vegetation Management and Mosquito Control Manager Brian Lawton. "Eliminating these habitats reduces the population of adult mosquitoes and reduces the threat from mosquito-transmitted diseases such as Chikungunya, Dengue and Zika."
Pinellas County extends appreciation to Parks and Conservation Resources, City of St. Petersburg Parks and Recreation, Florida Department of Health in Pinellas County and Florida Department of Environmental Protection for their partnership in promoting public health and safety of Pinellas County residents and visitors.
For more information, residents may call Pinellas County Mosquito Control at (727) 464-7503.