Funds from tax increase could help fix dangerous intersections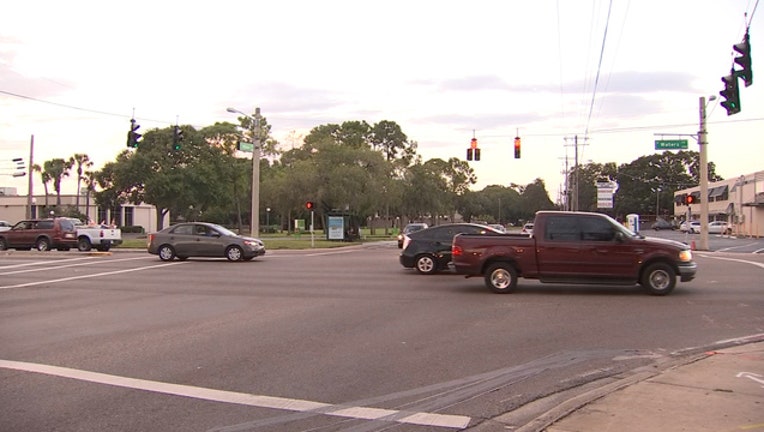 TAMPA (FOX 13) - The group behind a proposed one-cent sales tax increase, intended to raise funds for Hillsborough County transportation improvements, released a list of the 10 most dangerous intersections Wednesday, along with a promise: Pass the referendum and those areas will all be safer.
The organization All for Transportation has been trying to convince voters to pass the proposed tax hike. A spokesperson said the list of dangerous intersections was based on crash statistics compiled by the Hillsborough County Sheriff's Office.
"We have plans that can make these intersections safer: Things like better-designed sidewalks, better-designed turn lanes, smarter signals," said Brian Willis, who volunteers with the group. "Those plans are there, that technology is there. We just don't have the money to pay for it." 
READ: Plans released for proposed transportation tax increase funds
The list is as follows, followed by the number of accidents between May 1, 2017, and August 31, 2018:
1. Sheldon Road & Waters Avenue - 107 crashes
2. Anderson Road & Waters Avenue - 103 crashes
3. Waters Avenue & Hanley Road - 98 crashes
4. Hillsborough Avenue & Sheldon Road - 96 crashes
5. U.S. 301 & Gibsonton Drive - 95 crashes 
6. Waters & Himes Avenues - 89 crashes
7. U.S. 301 & Big Bend Road - 86 crashes
8. Bruce B. Downs Boulevard & Fletcher Avenue - 84 crashes
9. Bloomingdale Avenue & Bell Shoals Road - 82 crashes
10. Bloomingdale Avenue & Providence Road - 81 crashes
"There's one particular stretch of about a mile of Waters Avenue that has three of the top 10 most dangerous intersections in this area," Willis said. "In that stretch alone there were over 307 accidents. Almost one a day that occurred over the last 16 months."
Opponents with the non-profit Fix Our Roads First are mounting a campaign against the referendum and are skeptical of the promises to improve roads throughout the county.
RELATED: Schools and roads: Is there room for two tax hikes on the ballot?
"We're all in agreement that we need to make safety improvements, but you're not going to relieve congestion unless you add some road capacity, which this plan does not do," said Sharon Calvert, who blogs about her concerns and said there's one major reason she doesn't trust this plan. "No one knows what this is funding. There is not one specific project that they state in that five pages of regulations."
Willis said the group will leave it up to engineers to determine how each intersection would be improved.
"Traffic engineers know how to make these things safer but concrete costs money, engineering time costs money," he said. "We know how to make these roads better and, if this is implemented, we estimate that there would be over 800 lives saved over 30 years and over 20,000 crashes that would be avoided."