Pinellas' Gateway Expressway Project inches closer to completion after construction delays
ST. PETERSBURG, Fla. - The Gateway Expressway Project in Pinellas County is inching toward completion after construction delays pushed back its original timeframe.
In September 2022, the Florida Department of Transportation anticipated finishing the project in the summer of 2023. However, now fast-forward to the fall of 2023, and work is ongoing.
The project is building two new toll roads, connecting Bayside Bridge to I-275 and U.S. 19 to I-275, giving commuters more options.
READ: Here's why it may soon cost Floridians more to have an electric vehicle
"Oh my god, it would take a lot of stress off a lot of people if you've got to get to work in the morning, or you need to get home in an emergency," said driver Zamer Zafrol. 
Following the pathway of the project takes you over some congested local roads.
Crews are installing tolling equipment, and FDOT said most of the new roadway and bridges will be nearly completed by January 2024.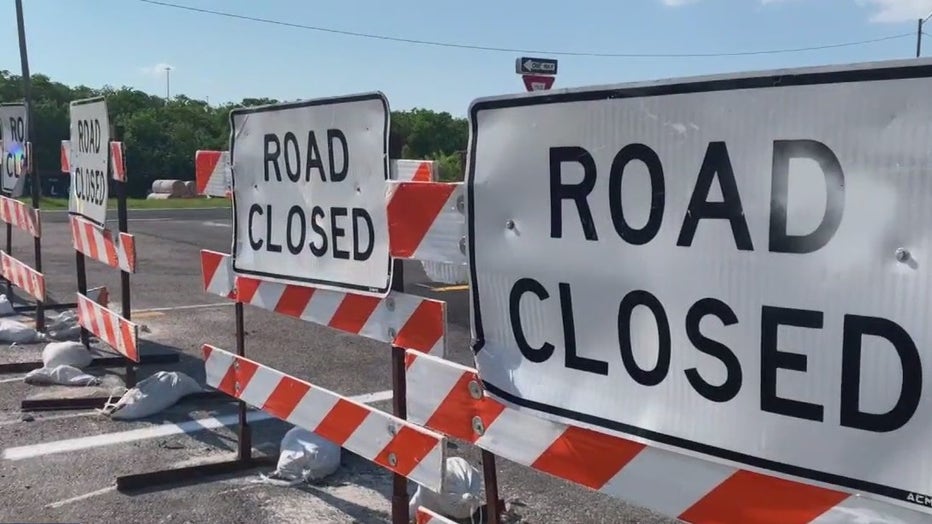 "One-way, two-way lanes, those are days of the past. It's just not going to be enough," said Patty Paganelli, a Pinellas County driver. "Just trying to get back and forth to the Howard Frankland between Tampa and St. Petersburg or anywhere, I mean it's frustrating because I used to commute to Tampa for work."
MORE: TPA's iconic pink Flamingo 'Phoebe' celebrates first birthday
The Fourth Street entrance ramps closed last year as workers replaced the bridge. But FDOT said the northbound side reopens next week, and the southbound ramp is expected to reopen by the end of October.
As for taking the toll once it's finished, some drivers said they will consider it.
"For those of us who are local, and we may know back routes, it could be iffy, you know. Sometimes yes, sometimes no, it just depends," said Paganelli.
Lane closures are still happening nightly for the project, and work is supposed to wrap up in spring of 2024 when they expect to open the new toll roads and the I-275 express lanes to drivers.