'Get a job': Developer has message for protesters at groundbreaking for latest St. Pete tower
ST. PETERSBURG, Fla. - Downtown St. Petersburg is a land of new high rises and construction cranes. The newest building will be the 'Residences At 400 Central' featuring luxury condos starting at around $800,000.
The builder is Red Apple Real Estate. Its founder, John Catsimatidis Sr., says St. Pete is a haven for people leaving northern cities.
"The taxes, if you live in New York City, between city and state, are $300 billion. In Florida it's less than a $100 billion, so where's the money going?" Catsimatidis told FOX 13 News.
The former candidate for New York City mayor was speaking to a crowd gathered for the groundbreaking of his 46-story building when two protestors, one with a loudspeaker, interrupted the event from a nearby sidewalk.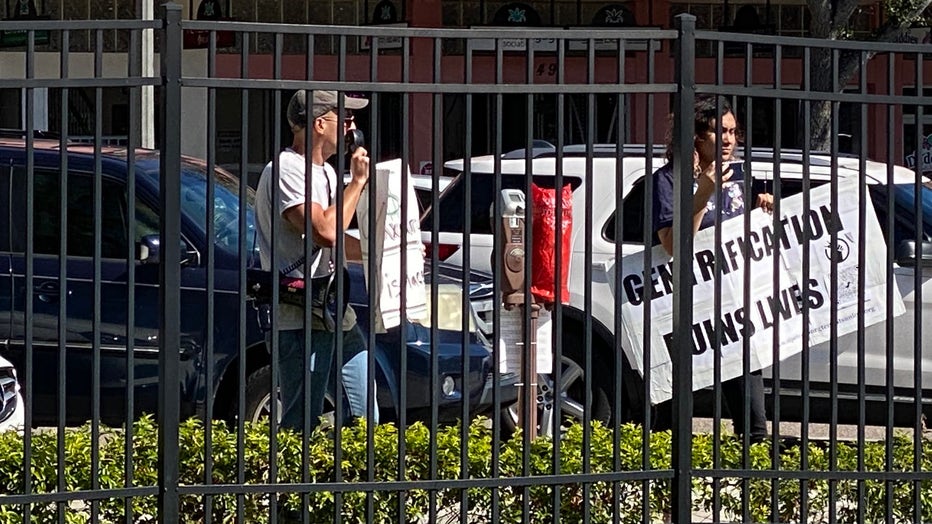 "I'd bless you, son, God bless you. If you work harder, you can live here," said Catsimatidis from the podium, adding "Get a job."
Later he told us, "People have a right to protest. That's what America is all about."
Now that Catsimatidis is a resident, even if part-time, he'll likely get an earful of what's become one of the biggest issues in both St. Petersburg and Tampa. As new luxury housing is constructed in the downtowns, where will the workforce and others who can't afford the luxury housing live?
PREVIOUS: Bay Area mayors struggle to balance booming market, affordable housing
In one sense, the downtowns are victims of their own success.
"There was a time 20 years ago when downtown was very affordable," St. Petersburg Mayor Rick Kriseman told us. "But, nobody wanted to live here, so it's finding that balance."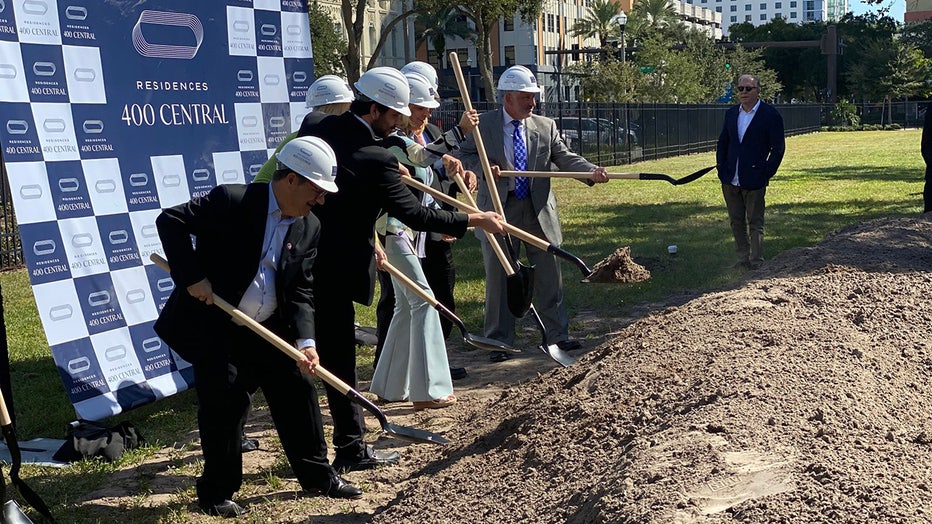 Kriseman says big projects like 400 Central create jobs and generate taxes so that more affordable housing can happen. Catsimatidis said he might consider building affordable housing units if city leaders bring them forward.
"I will do anything the city council and the future mayor proposes if it makes sense," said Catsimatidis.
There is precedent for a developer to work on both luxury and affordable housing in the same area. Different divisions of The Related Group are developing the Ritz Carlton Residences in Tampa as well as affordable housing in the West River District.