Ritz Carlton Residences Tampa pre-sells $11.6-million penthouse, half its luxury units
TAMPA, Fla. - It could become Tampa's most luxurious residential tower. It's not even built yet, but the penthouse at the Ritz Carlton Residences Tampa is already under contract for $11.6 million. And even at that price, the developer says luxury real estate in Tampa is a bargain. 
"It's finally coming to Tampa," shared Michael Hammon, senior VP of Related Group. "Price-wise, Tampa is still a bargain." 
Related Group opened its sales gallery for Ritz Carlton Residences Wednesday at the construction site just south of Bay to Bay on Bayshore Boulevard in Tampa. They brought in a team of makeup artists to "glam up" clients for a party at the sales center Wednesday evening. 
"When you say you live at the Ritz Carlton, you know that you're getting luxury," explained Allison Goldberg of Related Group, who helped organize the event.
The new sales gallery features a designer kitchen and other rooms from the planned condominiums.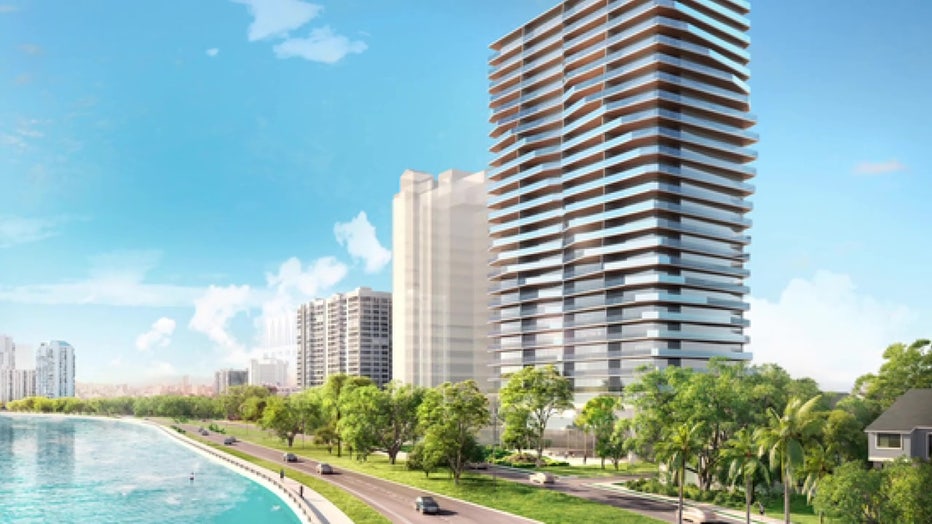 Units start at $1.5 million on the lower floors of the building. 
The gallery also uses the latest electronic sales tools to give prospective buyers virtual tours of the 89 condos and 12 townhomes. 
Related Group says 50 percent of the inventory has been sold pre-construction. The first residents are scheduled to move in early 2024.
CONNECT WITH FOX 13: