Giant sinkhole swallows cars in Miss. IHOP parking lot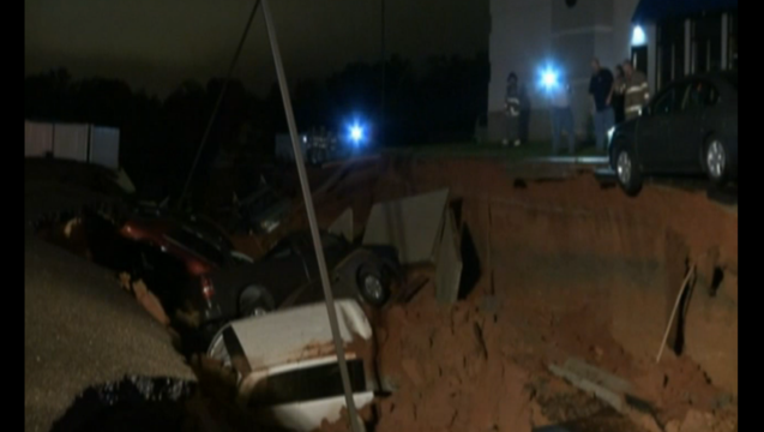 article
MERIDIAN, Miss. - An IHOP parking lot in Mississippi may have been hungrier than the restaurant's customers Saturday night!
A huge sinkhole opened in the parking lot of the pancake place - swallowing up more than a dozen cars in the process.
Customers said they heard a series of loud booms coming from outside before the power went out.
When the dust settled, a sinkhole about 50 feet wide and 600 feet long had opened up and about 15 cars had fallen into it!
That IHOP had just opened earlier in the week.  Thankfully, officials say no one appears to have been hurt.