Haines City's first dog park named after fire department's rescue 'Ember' who passed away
HAINES CITY, Fla. - Haines City's first dog park was dedicated to a special member of the fire department who passed away. 
Ember was left abandoned and tied to a tree until the Haines City fire captain rescued her and brought her to the station in 2010. She lived at the station for years after that.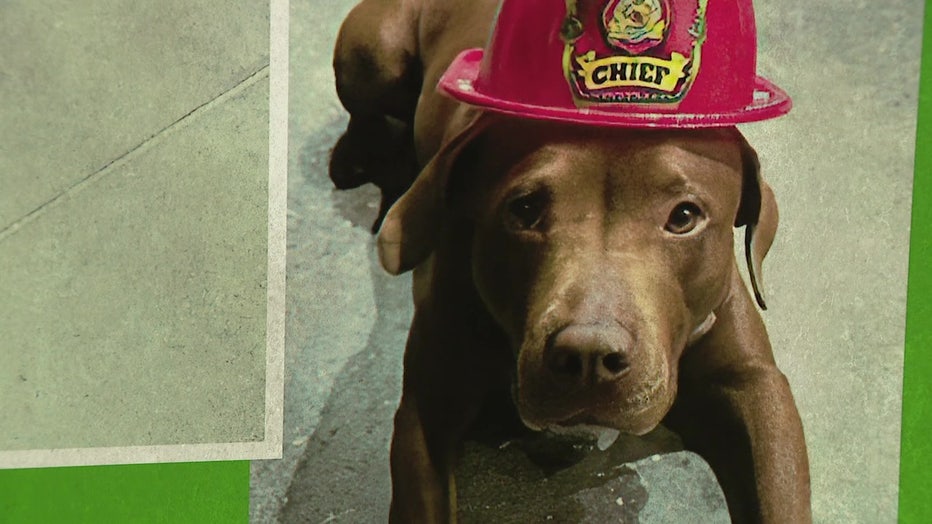 After he brought her back to the department, she quickly became a member of the family.
READ: Mugshot of police K-9 accused of 'stealing' officer's lunch goes viral
"She helped us get through some of the toughest times," Lt. Chris Jacobs told FOX 13. "She was part of us."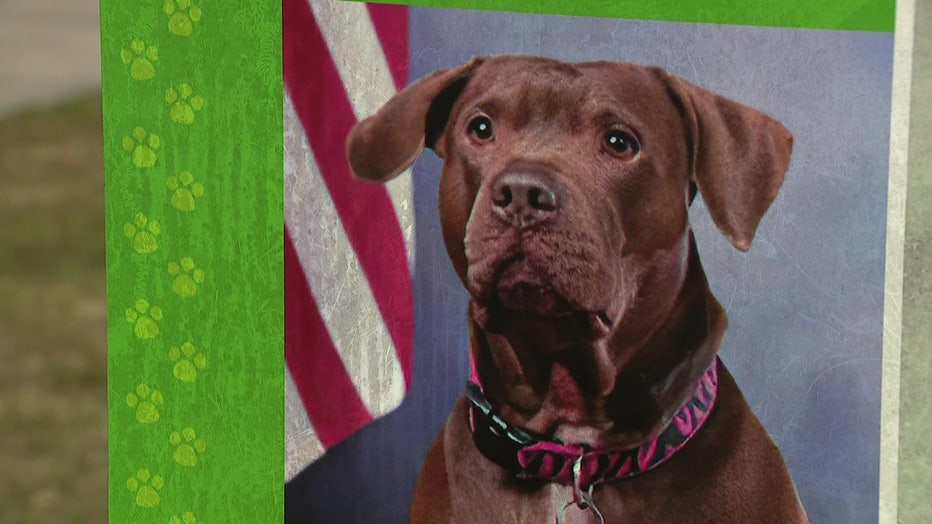 Jacobs said she was there when firefighters got up in the morning, after a call and when they had an exceptionally tough day.
The city's now vice mayor became so enamored with Ember, she started making outfits for her that she would wear on holidays.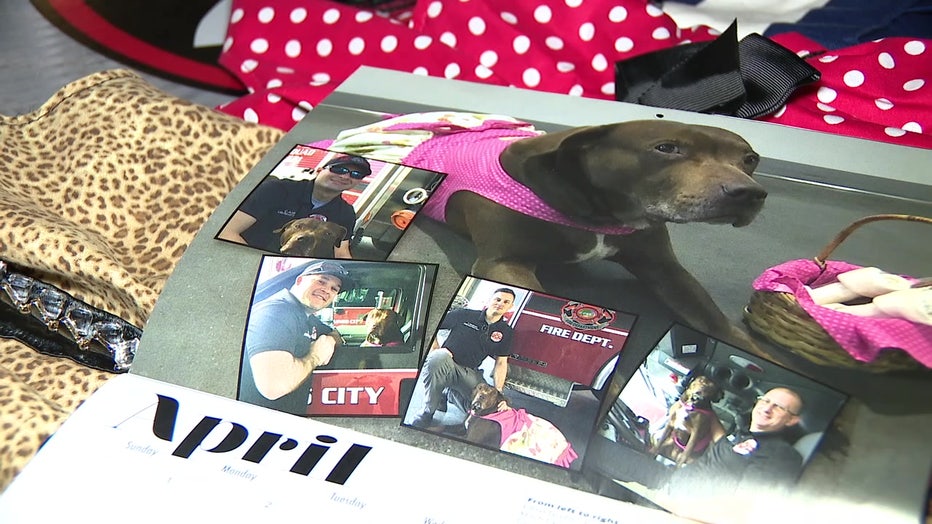 "She had 4th of July, Easter, Valentine's Day," said Jayne Hall, the Haines City vice mayor. "A little diva."
MORE: More than 25 cats found abandoned near I-75 in Gibsonton
What started off as little project got bigger, and they did a photoshoot with Ember and produced a calendar.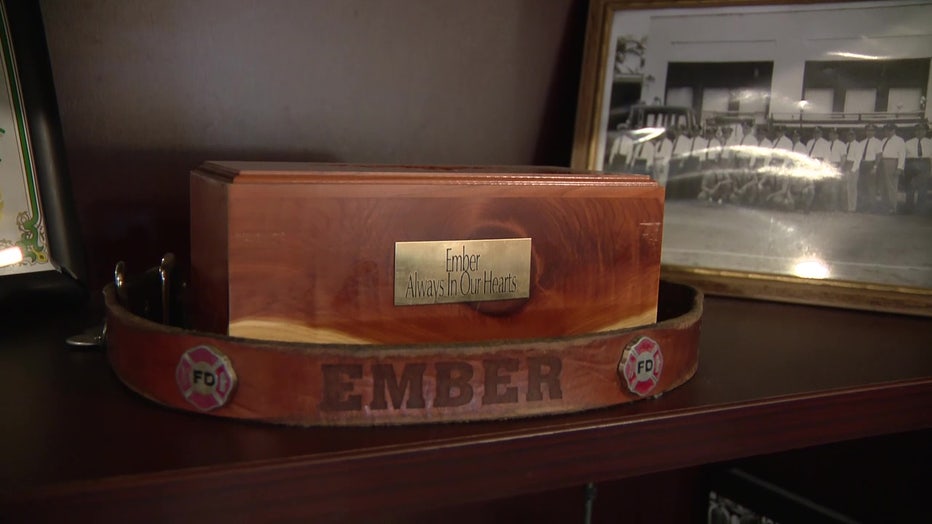 The good times came to an end in 2018, though, when Ember was diagnosed with an aggressive form of cancer, and died. Jacobs said the station was devastated.
More than four years after her death, the city named its first dog park in Ember's memory. It will cover more than five acres at 896 Lily Avenue with one area for larger dogs, and another for smaller ones.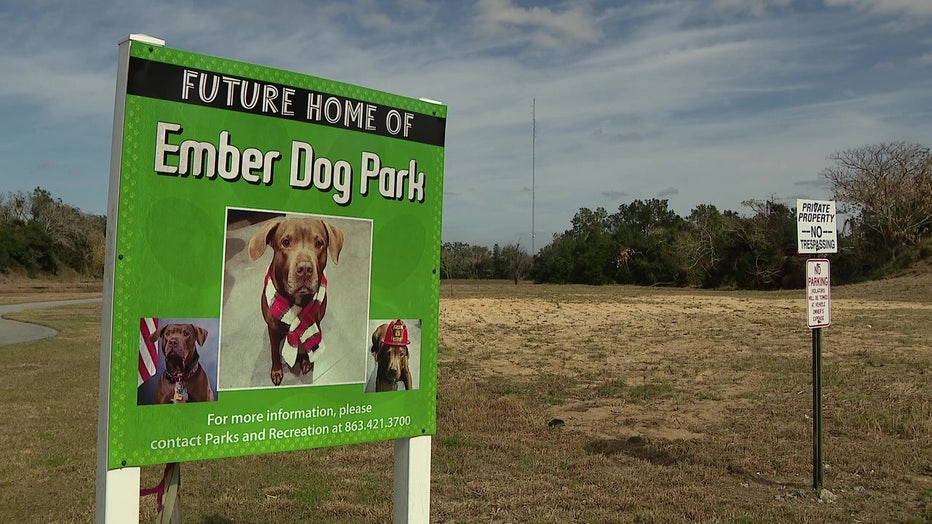 "Ember's personality never quit," said Hall. "When she came into the fire department, she just spread love everywhere."