Hernando youth coaches jailed on drug charges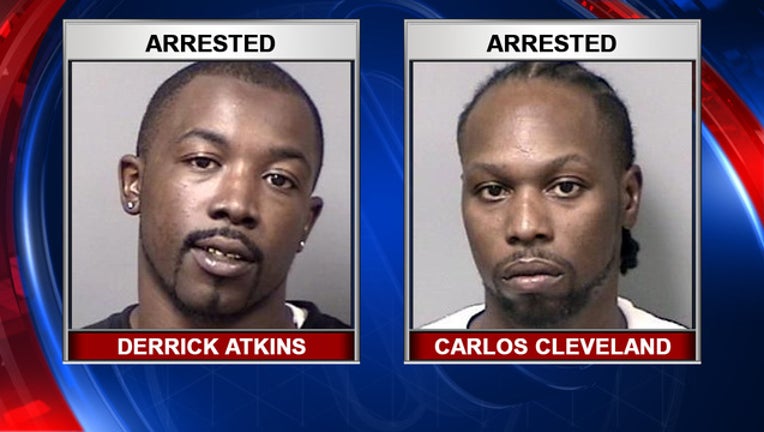 CRYSTAL RIVER (FOX 13) - They're known as coaches and mentors to Hernando County athletes.  But Carlos Cleveland and Derrick Atkins have both been arrested for drug trafficking.
Both work for an organization called Tru Elite Athletes and Mentors, training athletes from middle and high schools in Hernando County, according to their website.
Several miles away, in Citrus County, deputies say they busted Cleveland and Atkins with possession of marijuana and cocaine.
"It was trafficking amounts of cocaine, I mean, we're talking five to six ounces of cocaine," explained Sgt. Ed Blair of the Citrus County Sheriff's Office.
Cleveland's home on North Holiday Drive in Crystal River was raided September 18 after authorities got a tip from a resident that both men were selling drugs right out the front door.
"These people we arrested and their associates are definitely involved in criminal activity," Blair continued.
Deputies say they had their eye on the men for a while, after hearing they may have been involved in gang activity.  But they didn't know Cleveland and Atkins were youth football coaches until entering the house.
"There was a lot of equipment, like football jerseys and helmets and stuff of that nature."
Tru Elite boasts of offering "positive mentors" on its website.  The non-profit offers multiple sports, but both Cleveland and Atkins are believed to coach football.
According to the website, coaches also work as tutors for athletes, meeting at local libraries in Citrus and Hernando counties after school -- painting a different picture of the men than authorities.
"These guys have been criminals for pretty much their whole lives," Blair added.  "One of them had something like 15 felony arrests. These are career criminals."
Court records show that both men have lengthy arrest records, including aggravated battery, possession of drugs and drug distribution.  Atkins was just released from prison last October after serving more than three years for possession of cocaine.
No one at Tru Elite could be reached for comment about their hiring practices.