Highlands County deputies search for stabbing suspect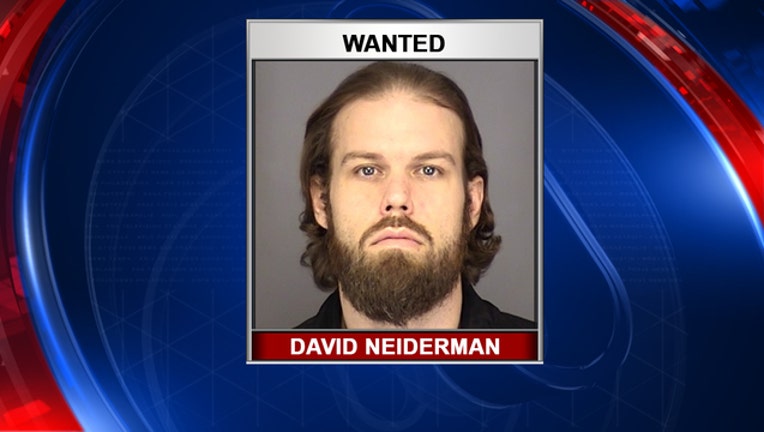 article
LAKE PLACID (FOX 13) - Deputies are searching for a man they suspect stabbed his former roommate.
Highlands County detectives are looking for 35-year-old David Neiderman. The 54-year-old victim told deputies Neiderman arrived at the victim's home at Pinetop Terrace, used a long knife to break in through the back door, then stabbed him in the head and the neck on Saturday afternoon, according to a media release.
The victim's injuries were serious and he was transported to a trauma center for further treatment, deputies said. No further details were provided, including a possible motive for the incident.
Neiderman is described as 6'1 tall, weighs 220 pounds and has blue eyes. Highlands County deputies asks anyone with information on his whereabouts to call the agency at 863-402-7840 or email detectives@highlandssheriff.org. If you wish to submit an anonymous tip, contact Heartland Crime Stoppers at 1-800-226-8477 or www.heartlandstoppers.com.