Hillsborough County student launches dispenser program to increase access to menstrual products at school
TAMPA, Fla. - A Tampa teen started a non-profit during the pandemic to ensure her classmates had access to feminine products.
"When I started, I was just trying to make a difference within my school just by donating a couple of thousand period products," Aanya Patel said.
With more than 50,000 products donated and thousands of girls helped, she's expanding that mission with a Period Care Menstrual Dispenser Program for Hillsborough County schools.
"We are putting dispensers in the bathroom that are regularly taken care of and stocked by the custodian so that girls can always have access to menstrual hygiene products in the bathrooms," Patel said.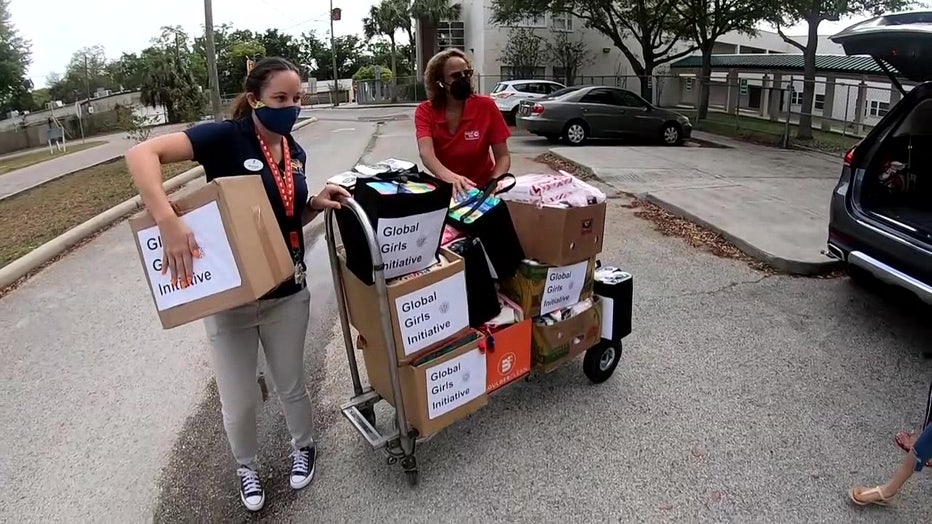 Initially, she took the products to the nurse's office, but she said the dispensers are a better way to increase access and make sure girls always feel comfortable at school.
"If they have to go to the nurse's office and disrupt their learning for a period product, then that is not solving that issue," Patel said. "So having them in the bathroom, making them free and accessible, really eliminates that whole taboo subject and also allows them to continue their education."
The dispensers will be at all Title One middle and high schools in the county where the need is great.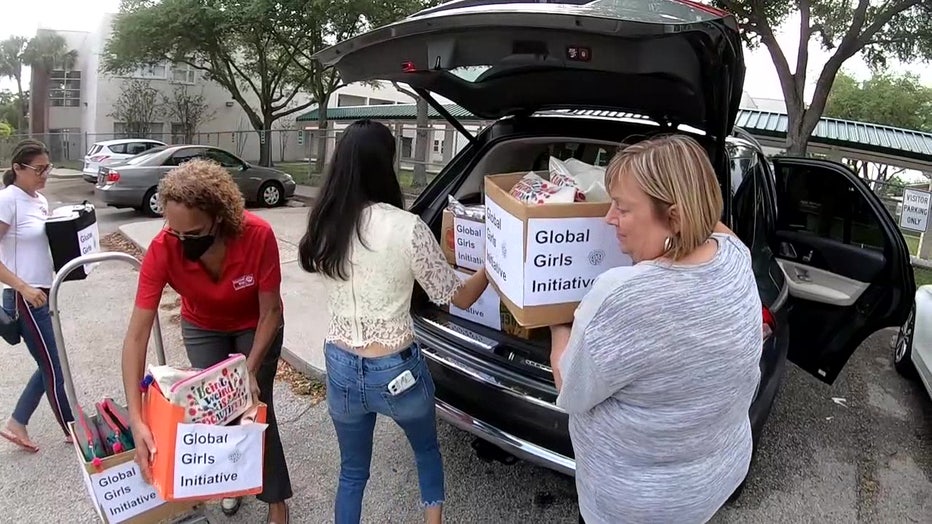 School Board member Karen Perez assisted Aanya with securing the funding.
"A lot of the families do not have the money to pay rent, let alone for these products that are really vital for our young ladies. So, this has really been a game changer for our young ladies," Perez said.
The goal is to expand the program to schools in surrounding counties.