Hillsborough family's home rebuilt after losing everything in a fire
BRANDON, Fla. - Before the pandemic struck the rest of the world in March of 2020, the Wooten family lost everything.
A neighbor's shed caught fire next to their home and quickly spread over the fence and onto their roof, burning everything down with it except the foundation. With their home left in ashes, the Wooten's spent the pandemic and past few years living without their forever home, until Friday.
Operation Code Vet, a Tampa non-profit that works to fix homes for veterans, heard of the Wooten's fire. They work closely with Hillsborough County Code Enforcement to help fulfill code violations to avoid fining the men and women who've served our country.
READ: Plant High wrestling coach brings in unique experience after Army Special Forces career
After meeting Jerry Wooten and his wife, Christine Zien-McCombs, the non-profit's community outreach officer knew Operation Code Vet needed to help by rebuilding their home. Local businesses also chipped in to help, providing donations and supplies to help rebuild the home.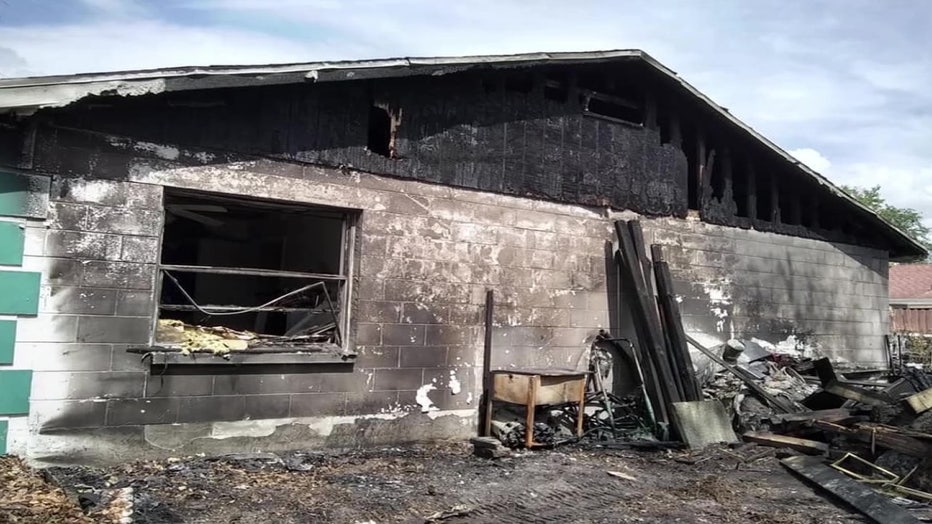 Jerry Wooten has been a big part of the rebuilding process.  
"He has been here every single day of the last three years up until a few weeks ago" said Zien-McCombs.
While the 84-year-old couldn't be a part of the entire rebuilding process, he came by the house when he could. He and his wife knew they were having their home renovated, but they didn't know it would be the renovation of a lifetime.
MORE: Florida-based non-profit helps save local military couple's marriage
After more than two years of hard work, lots of waiting and the community's help, the Wooten family gathered at the home Friday for the reveal.
"When they come and get to see this, it's probably the nicest house that we've ever lived in. At 84 years old, they deserve it all," Joel Wooten, Jerry's son, said.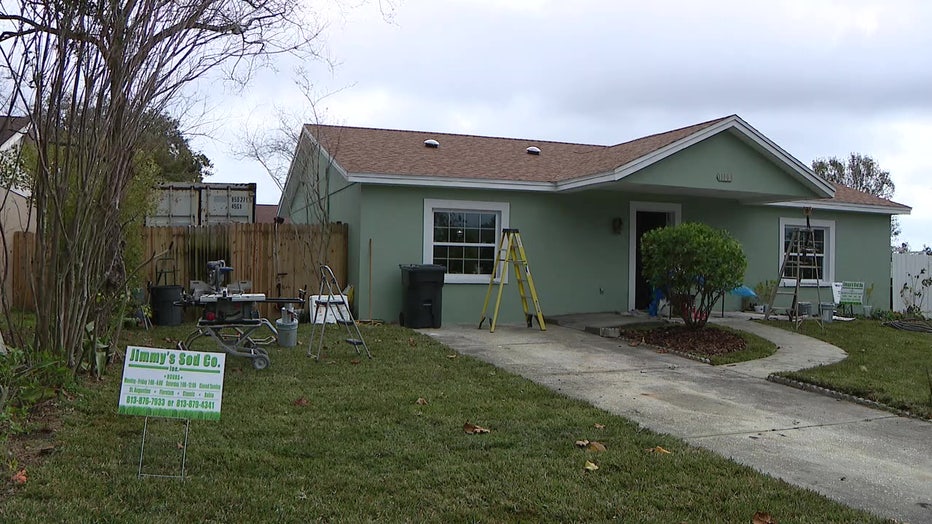 The reveal brought tears and smiles to the family's eyes as they arrived at their new home. Everyone who knows this family said they are more than deserving of this opportunity.
While sitting in his new living room with his wife, Jerry Wooten said their new home is beyond words, "there's no words to express our appreciation."
Friday night, they will spend their first night back on the property they've lived on for more than 20 years. The Wooten family is finally able to settle in and get back to spending time with their family in their new home.
Since 2017, Operation Code Vet has been able to help between 200 and 300 veterans, just like the Wooten family.