Hillsborough school officials review memorial plans for Ridgewood Cemetery unearthed at King High
TAMPA, Fla. - A future memorial for Ridgewood Cemetery on the campus of King High School is a step closer to reality following a presentation Monday to Black community leaders.
Jerel McCants, a Tampa architect, presented his design to members of the Hillsborough County school district's historical review committee.
McCants' proposed memorial includes a seven-foot pedestal, topped with a five-foot sculpture that represents both the wings of a dove and hands folded in prayer.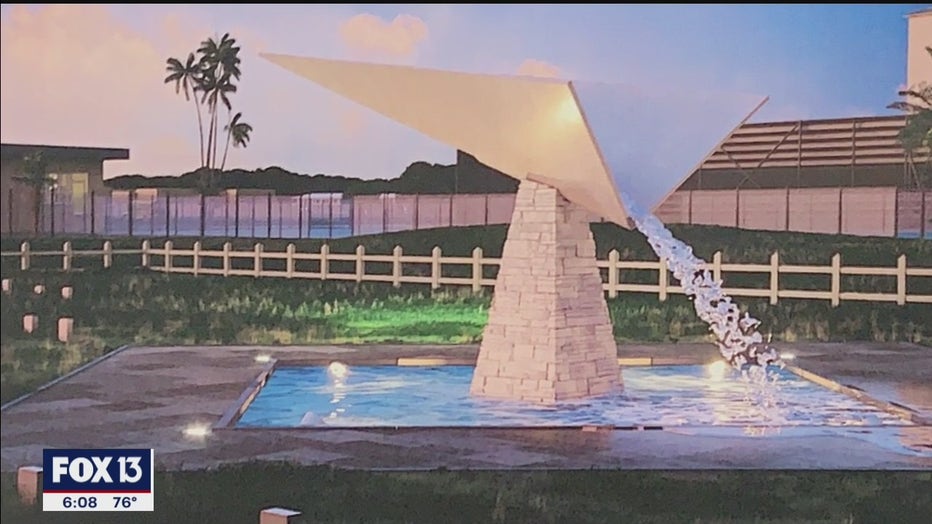 Rendering: Ridgewood Cemetery Memorial at King High School
"It was a combination of a lot of religious themes and symbols," McCants said.
The design received widespread approval by members of the committee, which is tasked with finding a suitable way to memorialize Ridgewood Cemetery, which was developed over and forgotten over time.
PREVIOUS COVERAGE: Hillsborough County leaders take next steps on Ridgewood Cemetery memorial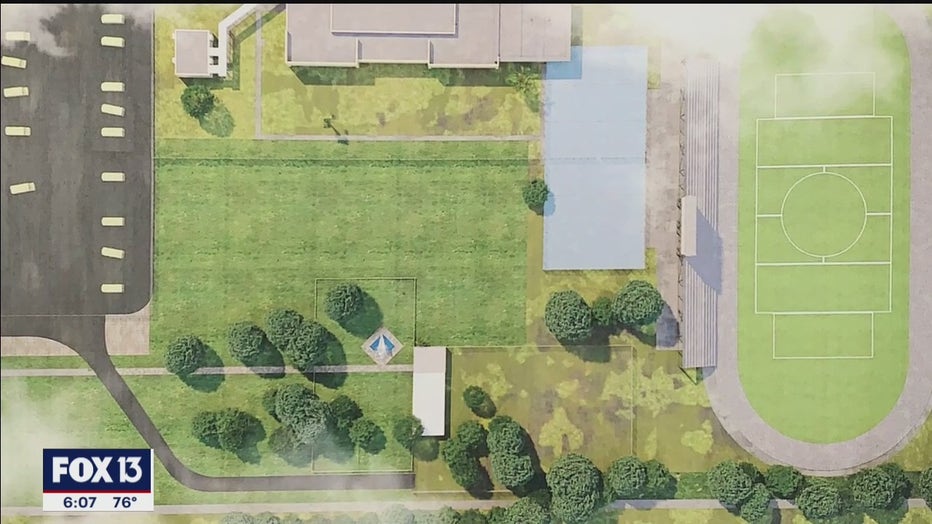 Rendering: Ridgewood Cemetery Memorial at King High School
McCants also wants to install markers for the 140-plus people buried at the site.
Yvette Lewis, Hillsborough County's NAACP President, said, as beautiful as the structure is, it can't overshadow the sad story that led to it.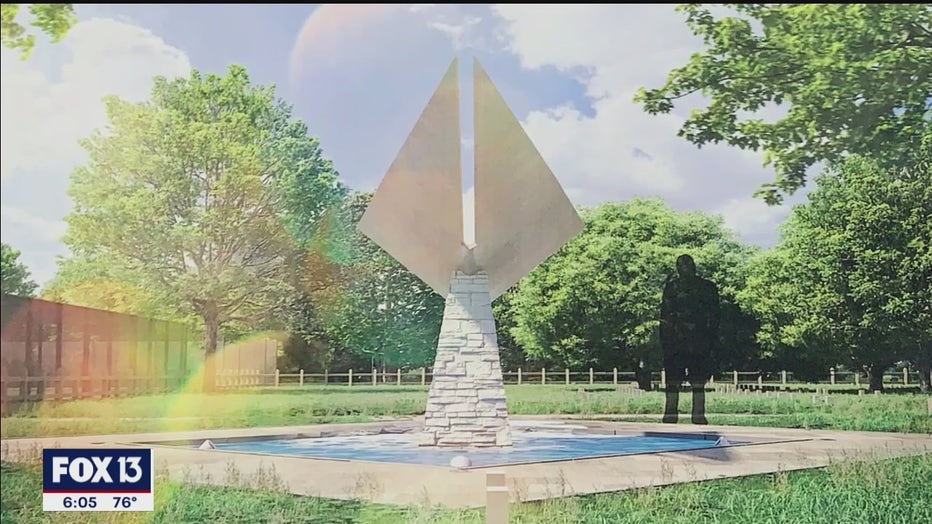 Rendering: Ridgewood Cemetery Memorial at King High School
"It's so important that we tell the truth, we tell the story of what happened to this cemetery, what happened to the people and why they were forgotten about," Lewis said, adding she hopes this is a benchmark for memorials at other recently re-discovered African American grave sites in Tampa Bay. "It will set the tone. It's the start of...correcting what was done wrong in the past, so it will set [the tone] and hopefully other cities will see that Tampa has become a progressive and more apologetic and a more understanding and a more sympathetic [place] and empathetic to what happened to African American people back then."
The historical review committee also wants to make sure the memorial includes the names of those who have been identified at the old Ridgewood site.