Hit-and-run driver fled following fatal crash, troopers say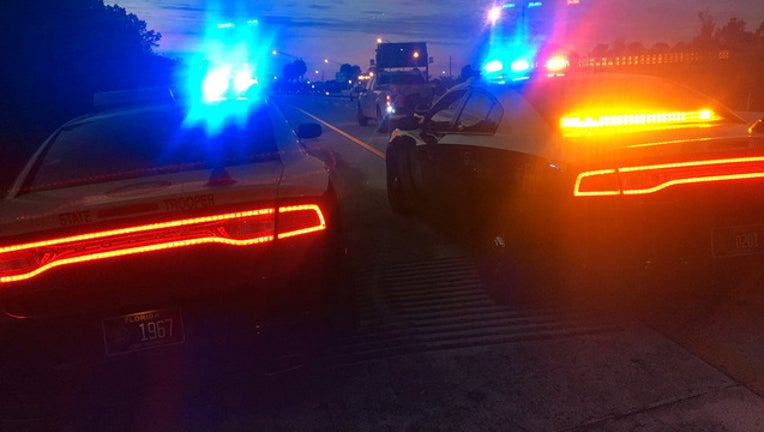 article
ST. PETERSBURG (FOX 13) - A male pedestrian was hit and killed, and the suspected driver is at large, troopers said.
Florida Highway Patrol said an unknown vehicle was traveling eastbound on 54th Avenue North in St. Petersburg in the inside lane approaching Haines Road North, while a second vehicle was traveling in the outside lane.
Levi Forsyth, 38, of St. Petersburg, was walking in the travel lane when he was hit by the unidentified vehicle. The impact propelled him into the path of the second vehicle, driven by a 33-year-old St. Petersburg woman who stopped, troopers said. However, according to the agency, the first vehicle did not.
Forsyth was transported but a hospital but died from his injuries, according to a media release. The suspect vehicle was described as a small to mid-size red or gold SUV, similar to a Ford Edge. FHP asks anyone with information to call the agency at 727-217-8820 or Crime Stoppers of Tampa Bay at 800-873-8477.