Hole large enough to 'swallow' car opens in St. Petersburg road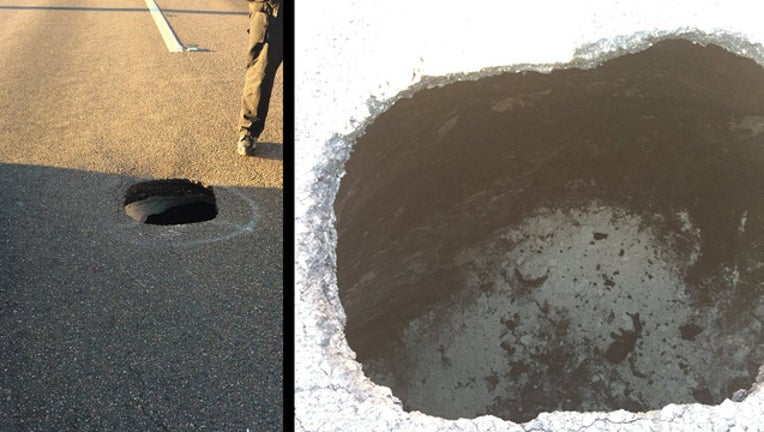 ST. PETERSBURG (FOX 13) - A hole opened up on a St. Petersburg road that may look small, but could "swallow a car," police said.
St. Petersburg police reported a depression opened up in the middle of 34th Street and 4th Avenue South. It's measured to be 10 feet wide and 10 feet deep, they said. The opening doesn't appear to be as large from the surface.
Police asks for the drivers to avoid the area, and said it is large enough under the road to swallow a car.
This is a developing story. Stay with FOX 13 for the latest.