Home surveillance captures stranger skinny dipping in Florida family's pool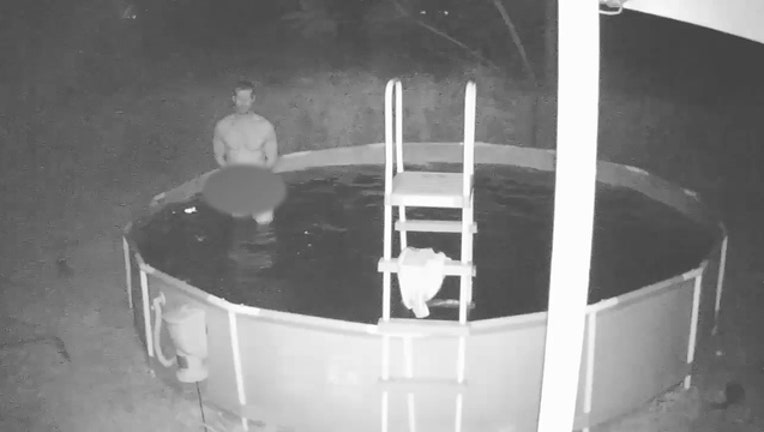 article
OCOEE, Fla. (FOX 13) - A Florida family had an uninvited visitor in their swimming pool, and it appeared that the crasher decided to go for a dip without any clothes on. 
Ocoee police said they are investigating after a woman caught a naked man in her backyard pool over the weekend. She said she plans on throwing away the pool after he was seen in the video doing "disgusting things."
The woman, who did not want to be identified, said she first noticed him when her motion-activated security camera kept going off. Then, when she looked at her security camera, she noticed the naked man in her pool.
"I went outside to look, and he was just standing there," she said, and she headed outside into her backyard. She said she asked him what he was doing and he stared at her.
The woman's daughter let the family's pet pit bull out, and the unidentified man – who had already put his shorts back on -- ran. But his shorts got caught on the fence, and he left them behind.
The woman said they found a cell phone after he took off, and the family called 911. Ocoee police said they are actively searching for the man in the video.
"If you don't know what someone's intent is, or, why they're actually there," said Deputy Chief McCosker, "it's very concerning." 
McCosker said they looked at the home surveillance video and believe it may be someone they have dealt with before.