Homeless man claimed God told him to rescue rattlesnake in Jacksonville Beach, police say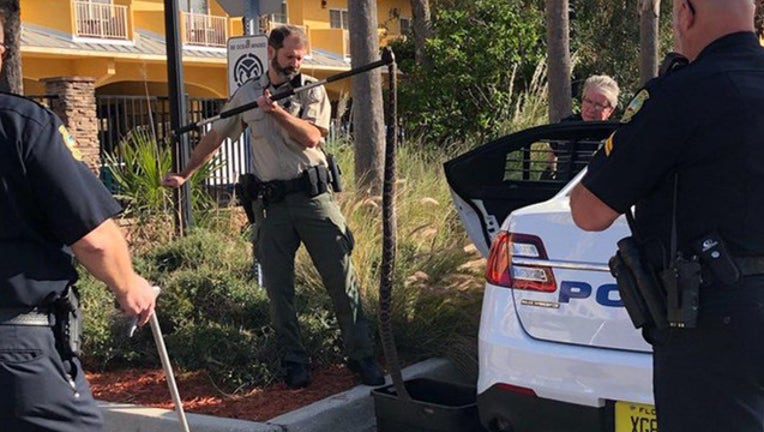 JACKSONVILLE BEACH, Fla. (FOX 13/WOKV) - A diamondback rattlesnake had a brief visit on Jacksonville Beach before it was captured and relocated.
On Monday, Jacksonville Beach police shared an image on the agency's Twitter account showing the snake, which measured to be up to eight feet long. Police tell WOKV a homeless man was walking around with it in downtown Jacksonville Beach, prompting several calls from those who spotted the duo. 
Officials said the man claimed he knew how to properly handle snakes, and was not bitten or injured. When officers arrived, they asked him to place the snake in the backseat of the patrol car.
"Sounded like he may have been doing a little show and tell down there with the snake," said Sgt. Larry Smith of the Jacksonville Beach Police Department. "He says that he found it and God compelled him to keep him safe from traffic."
A trapper with the Florida Fish and Wildlife Commission took the rattlesnake, but officials did not say where it was relocated.