How gut health impacts your mind and body
TAMPA, Fla. - Registered Dietitian Caroline Riedel advises clients across the globe about how to manage their gut health. 
She said gut health refers to the "gut health microbiome," which is a persons balance of bacteria in their GI tract. 
"So there's bacteria in your mouth, there's bacteria in your stomach, in your small intestine and when you refer to the microbiome there's a balance of what we call beneficial and non-beneficial bacteria," Riedel said. "The gut is the center of your body, and it's truly connected to all of the different organ systems. So your thyroid, your liver, your hormones it affects each individual part, so I would say it's extremely crucial when you're talking about full body health, because it does have a systemic impact, you know, what happens in the gut doesn't just stay in the gut."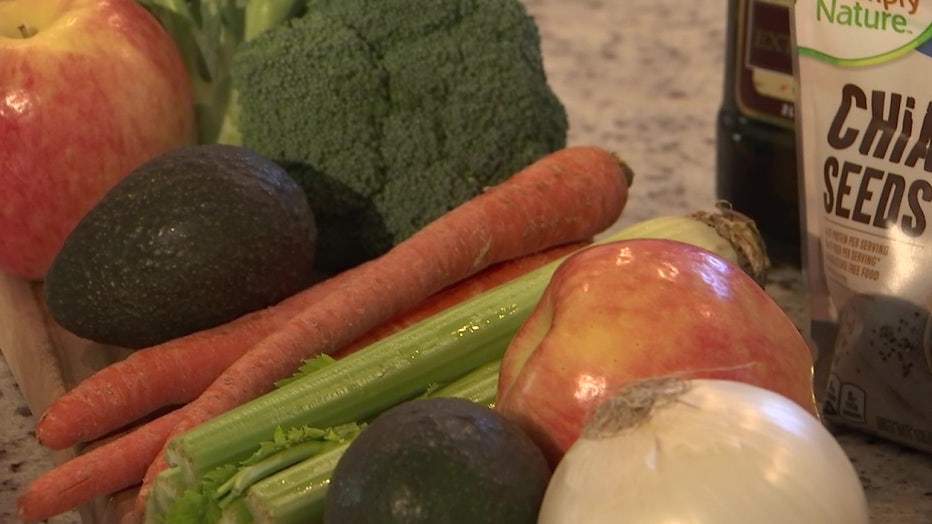 READ: 'All-natural' Simply Tropical juice has high levels of toxic 'forever chemicals,' lawsuit alleges
Researchers at the University of South Florida are studying how gut health affects brain function and whether it could lower the chances of Alzheimer's Disease. 
"Because as we are growing older what happens is our microbiome also changes," said Dr. Hariom Yadav with USF Center of Microbiome Research. "Keeping our gut health in check on the balance is more important to keep our brain health also in the healthy stage."
Riedel said balancing your gut begins with what you eat, meaning less sugar and more fiber. Some of her dietary recommendations include broccoli, carrots, celery, avocados, apples, onions and berries.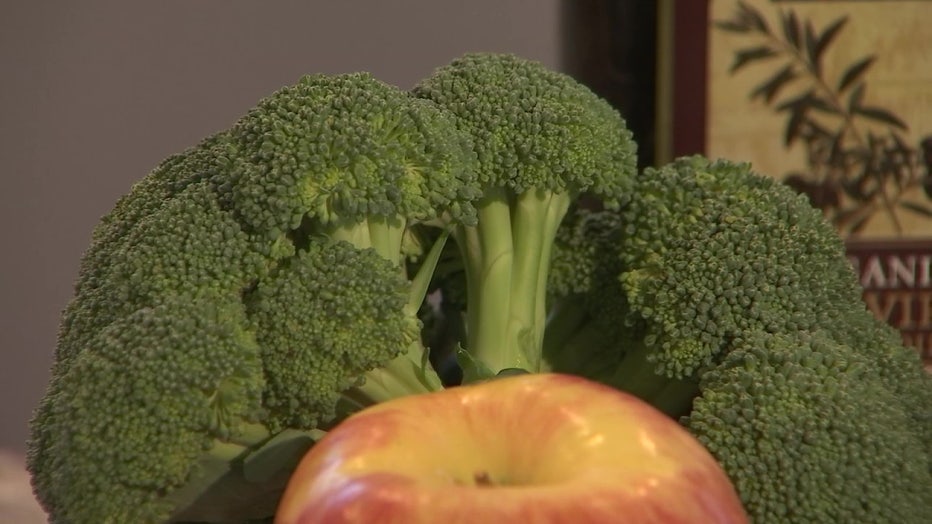 "All of these are beneficial for supporting helpful daily bowel movements, some of them have pre-biotic fibers,"said Riedel.
PREVIOUS: Nearly 1 in 5 Americans regularly or occasionally use sleep medication, survey finds
She said sauerkraut, apple cider vinegar and Greek yogurt are also good for gut health. She said bone broth is also extremely soothing and anti-inflammatory for the GI lining, and chiai and flax seeds also are great ways to work fiber into a diet. 
"Let's say we're having some nausea or a little bit of acid reflux you can do some ginger or peppermint tea," said Riedel.
She also said there are a few other things that can help too, like L-Glutamine, which is an amino acid.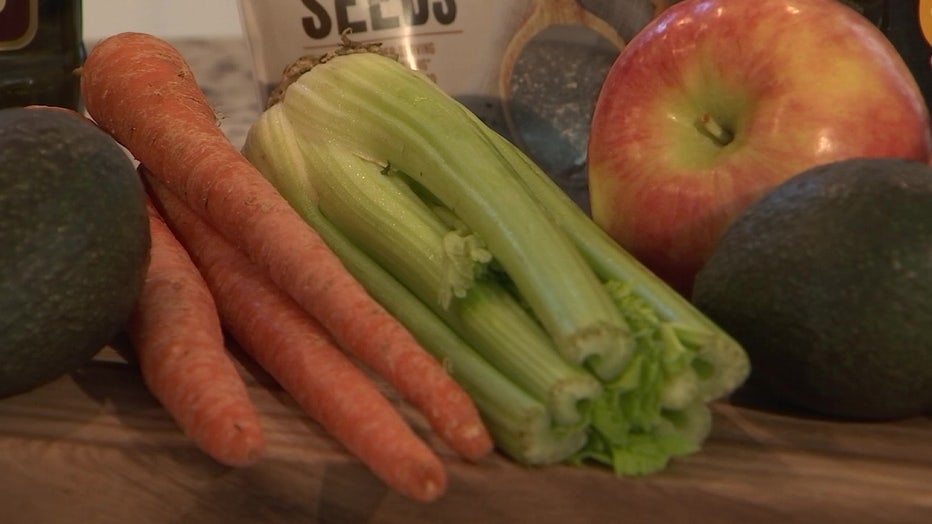 "Amino acids are the building blocks of protein," said Riedel.
She also suggested Biogest, which is digestive enzyme support. Zinc Carnosine is also good for healing the GI lining, Riedel said. 
MORE: Additives in processed meats linked to type 2 diabetes, study finds
Another thing she suggested was watching how you eat. 
"Because digestion starts in the mouth before we swallow and continue on with our meal," said Reidel. "Fifteen chews. So every time you put a bite of food in your mouth, chew it 15 times." 
For more information about the USF Microbiome In Aging Gut and Brain study, click here. You can also get more information about gut health from Caroline Riedel at www.thesimplyfitdietitian.com.