'I live with this': Holocaust survivor living in Tampa remembers liberation of Auschwitz 78 years later
TAMPA, Fla. - The world began to fully understand what happened during the Holocaust 78 years ago because on January 27, 1945, the Soviet Army liberated the Auschwitz Extermination Camp. It's where more than a million Jewish people died under the Nazis. 
On Nat Ross' arm is a six-digit number – 143499 – that tells a story that couldn't be fully told even in a million words. It's the number the Nazis gave the now Tampa resident in the Auschwitz Concentration Camp where he was sent to on a cattle car with hundreds of other Jews. 
"You were treated like rats," said Nat Ross. "And you became a rat."
READ: 10-ton fishing vessel used to smuggle Danish-Jews to Sweden in 1940s makes its way to Florida Holocaust Museum
They killed his father right away, and his mother and five of his eight siblings were also murdered. Today, he's 100 years old in an assisted living facility in New Tampa, but living with a long shadow of horrible memories, saying "It's very horrible."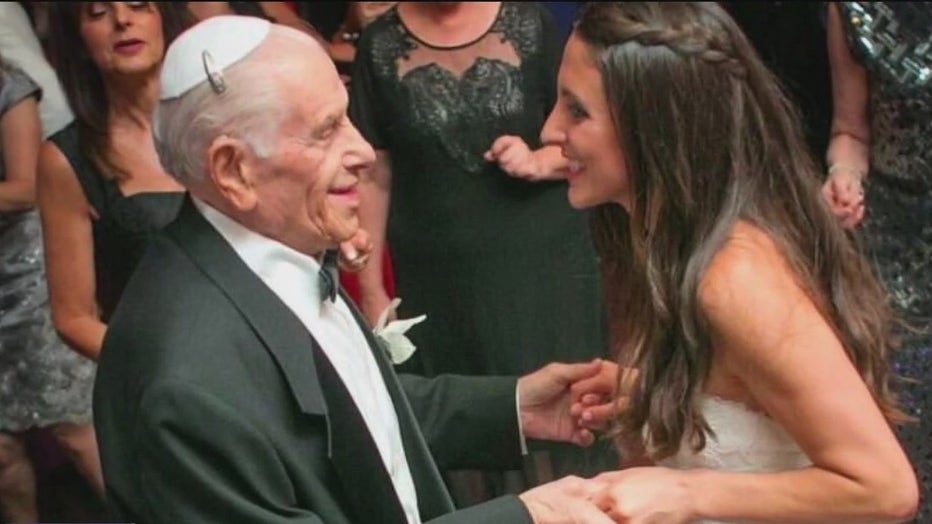 His son, Jay Ross, has seen him grapple with the awful memories his entire life.
"We do not know what kind of pain he is suffering for, gosh, 70 years," Jay said.
Auschwitz was where more than one million Jewish men, women and children were exterminated. When the Soviets finally liberated it on January 27, 1945, they found unmatched horrors. Nat had already been forced on a death march from Poland to Germany. 
"[Nat] and a few other prisoners, even non-Jews, went into these haystacks," said Jay. "He said that's it, 'I'm going to die. If they are going to kill me, let them kill me where I can rest.'"
US soldiers eventually liberated him from another camp. Along with luck and quick thinking, his family believes the Nazis never killed him, because he was so fit and needed for hard labor. Still, Nat thinks about those who didn't make it.
"I live with this," said Nat.
He eventually came to the United States and raised his family in New York with his wife, Celia. Now, 78 years after he dodged death, he and his family want everyone to see where hate can lead.
"People should not forget about what happened during the Holocaust," said Jay. "The hatred of Jews."
"I saw it with my own eyes," said Nat. "The screaming. They took them to the gas chamber. They knew they were going to be gassed."

To Nazis, he was the number 143499, but to the world, he's Nat Ross: A survivor.