In Bacon We Crust: Little Caesars rolls out bacon-wrapped pizza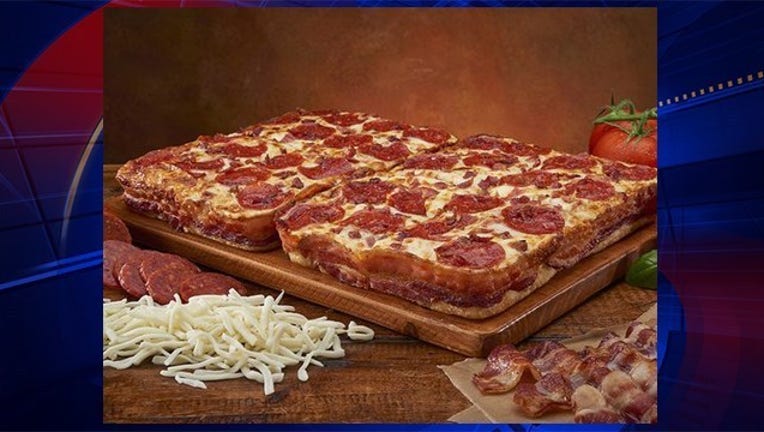 article
Pegging off of its catchy "In Bacon We Crust" phrase, Little Caesars is rolling out a deep dish pizza that's wrapped entirely in bacon.
People can start pigging out Feb. 23, according to a release. The pizza will be available for a limited time.
The company is clearly trying to piggy-back off of America's obsession with bacon. This Little Caesars' pizza will come with 3 ½ feet of bacon wrapped around the crust, and it doesn't end there.

It's also topped with pepperoni and – yes, you guessed it – more bacon.
All U.S. stores will be carrying the item through the end of April.