Haines City homeowner shoots suspected burglar; second suspect on the run, police say
HAINES CITY, Fla. - A burglar in Haines City was shot by a resident during a home invasion, according to city police. The suspect is expected to survive, but another suspect is on the loose and officers hope someone will turn them in.
It happened early Friday in the Oakland community. 
According to the Haines City Police Department, the homeowner, who had a concealed weapons permit, came home to find the intruders inside his residence and fired his gun, hitting one of them.
Both suspects took off, but officers quickly caught up with the suspect who sustained a gunshot. He was identified as 27-year-old Tyriek Tramaine Washington. The Haines City chief of police said Washington has been charged with home invasion in the past.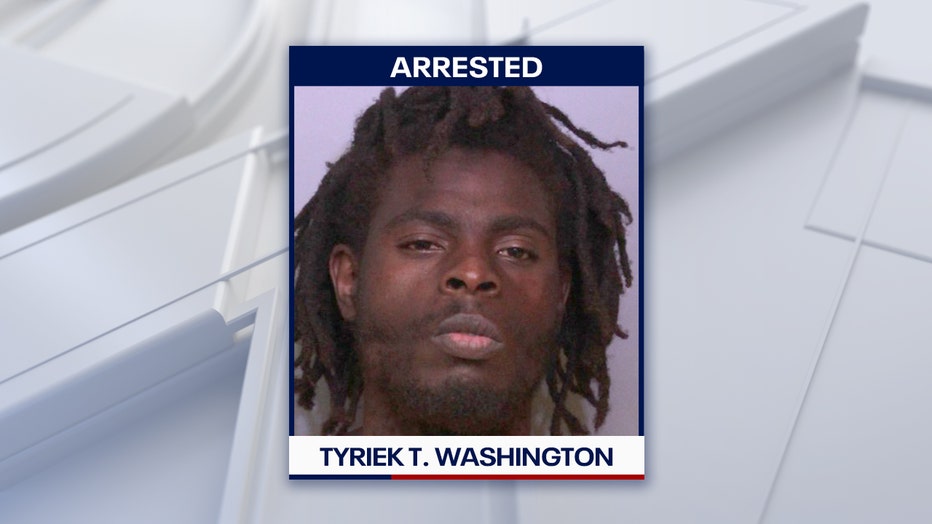 Tyriek Tramaine Washington, courtesy Polk County Jail
Washington was taken to the hospital with non-life-threatening injuries.
Investigators are still looking for the second suspect, but did not provide details or a description. Anyone with information about the crime is asked to call Haines City police.
Officers said the homeowner has been cooperative and surrendered his firearm for the investigation.