Is Planned Parenthood affiliate fueling anti-Trump protests?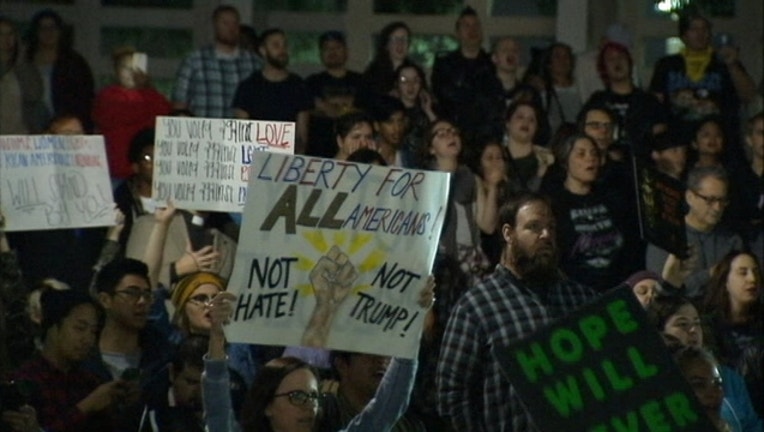 article
The Craigslist ads read: "STOP TRUMP – up to $1500/week. Hiring immediately! Call Today Start tomorrow! $15-$18 hourly rate + bonus + overtime up to 77 hours per week!"
They were placed by a Planned Parenthood affiliate in major cities like Boston, Denver, Columbus, Philadelphia and Pittsburgh right before the election to defeat the candidacy of Donald Trump. However, most of them are still active on Craigslist, fueling questions about whether the group is now among those feeding the post-election anti-Trump protests across the country.
Many of the ads have Planned Parenthood Action, a PAC, emblazoned across the top and all of them list phone numbers belonging to the Community Outreach Group, a for-profit organization formed by Planned Parenthood as "a vendor of large-scale advocacy." Protesting is among the tasks listed on its website.
MoveOn.org and others already have been linked to the demonstrations. Protesters have been out on the streets since Wednesday and have been mostly peaceful. However, in some instances – like in the city of Portland – police used flash bombs last week to quell an angry mob that lit fires and smashed cars and store windows with bats. One protester was shot by a civilian.