Jackknifed semi creates traffic snarl on Veterans Expressway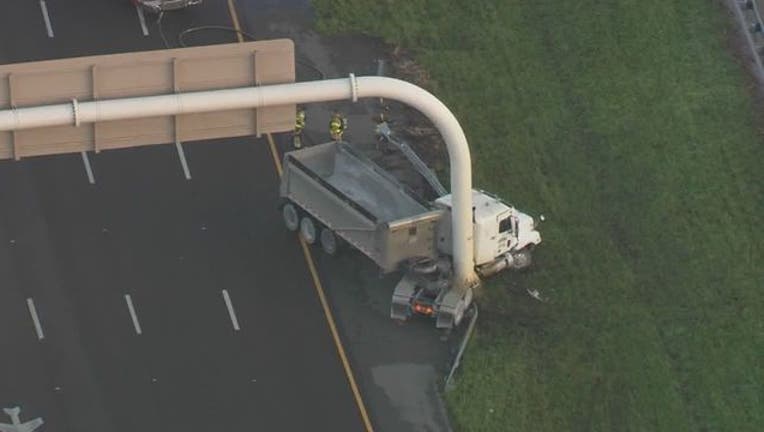 TAMPA (FOX 13) - A semi-truck jacknifed in the southbound lanes of the Veterans Expressway, creating a traffic headache for the Friday morning rush hour.
First responders took up two lanes of traffic near the Tampa International Airport exit. The view from SkyFOX shows there were vehicles backed up past the Waters Avenue exit.
Officials say the semi-truck crashed over a guardrail in the southbound direction, possibly puncturing gas tanks. The gas leak clean-up delayed traffic lanes from reopening, explained FOX 13's traffic reporter Vanessa Ruffes. 
A tow truck arrived around 8 p.m., but delays didn't ease up for at least another hour.