Jane Castor gets second term as Tampa mayor, four city council districts head to runoff election
TAMPA, Fla. - Tampa Mayor Jane Castor won a second term in office with 80% of the vote in Tuesday's municipal election, but it will be awhile before residents will know what the full city council will look like. 
Castor said in a statement after unofficial election results were in that she was honored to be re-elected mayor for the City of Tampa.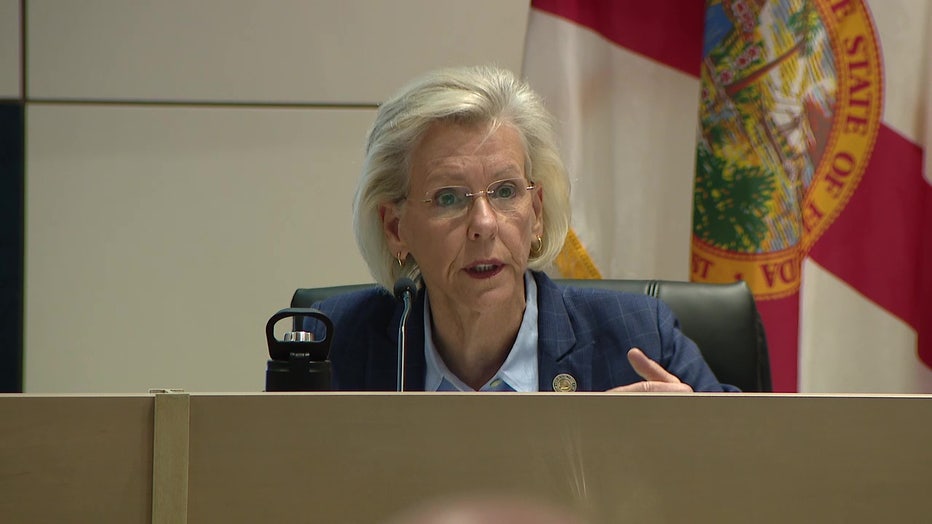 "I am grateful for the opportunity to serve as your Mayor once again, and I am committed to working tirelessly alongside city council members and our public and private partners every day to make Tampa an even better place to live, work, and raise a family," she said. "Together, we will continue to build a city that we can all be proud to call home."
While Castor ran unopposed in the City of Tampa's municipal election, four district races for city council are only beginning to heat up. 
Only two candidates for city council won their elections. Bill Carlson regained his seat in District 4 while Gwen Henderson ousted Orlando Gudes in District 5. 
READ: Tampa City Council chairman Orlando Gudes faces 19 accusations in sexual harassment probe
Districts 1, 2, 3 and 6 will see runoffs on April 25 with none of the candidates reaching the 50% plus threshold. 
District 1 will see Sonja Brookins facing Alan Clendenin, District 2 will see Guido Maniscalco and Robin Lockett, District 3 will see incumbent Lynn Hurtak face off against former State Senator Janet Cruz and District 6 will see long-time council member Charlie Miranda up against Hoyt Prindle. 
For more unofficial City of Tampa Election Night results, click here. 
For the City of Tampa's municipal runoff election, the deadline to register to vote is March 27. The dates for early voting will fall on April 17-23. For more information, visit VoteHillsborough.gov.