Jury in ice cream man murder trial hears about the search for Creeper
TAMPA, Fla. - For days, the nickname Creeper loomed over the courtroom in the trial of a former ice cream truck driver accused of murder, Michael Keetley. On Thursday, the jury in Keetley's murder trial got its first look at Creeper when his picture was displayed on a large screen.  
They also heard his real name: Omar Bailon.
Prosecutors say Keetley was looking for Bailon on Thanksgiving Day 2010 when, they say, he ambushed six people on a porch in Ruskin. Two brothers, Juan and Sergio Guitron, were killed, and the four others were injured. The survivors remember the shooter dressed as a law enforcement officer, with a long gun, and asking for a man named Creeper.
Eleven months earlier, Keetley was robbed and shot while on his ice cream truck route.  
Frustrated by the pace of the police investigation, prosecutors say Keetley began his own investigation, asking people around the neighborhood for tips. They say he became convinced Creeper was involved and decided to take deadly vigilante justice.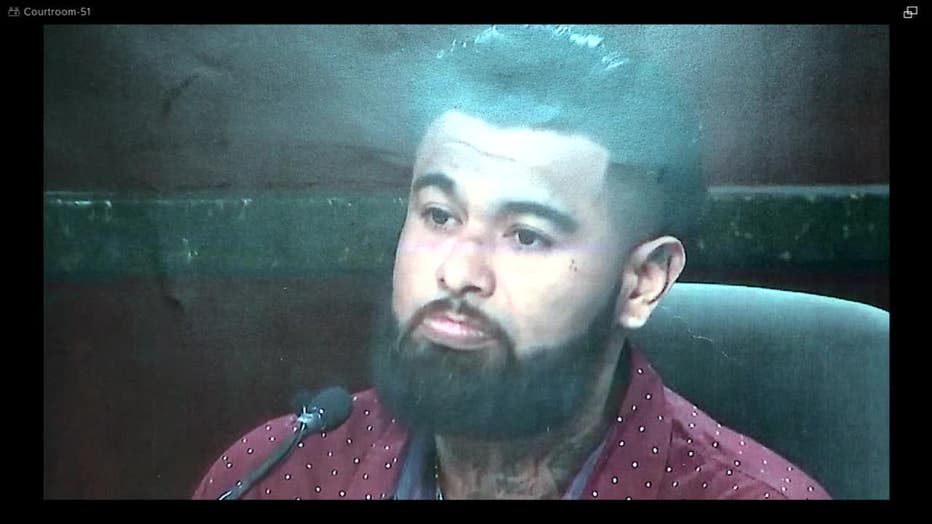 On Thursday, the lead detective in the case told the jury one of the first leads he followed was tracking down Omar Bailon.  
"I wanted to know from Omar what he knew and why somebody would be asking for him," said Hillsborough County Sheriff Lieutenant Jose Lugo.
Bailon lived at 507 Ocean Mist Court which, as prosecutor Michelle Doherty pointed out, is just down the street from 604 Ocean Mist Court, the Ruskin home where the six men were shot. 
"So just around the loop," Doherty asked. 
"Yes," replied Lugo.
Detective Lugo said he quickly realized Bailon had no connection to the robbery and that the shooting was a case of mistaken identity. Lugo said through his investigation and talking to the survivors he zeroed in on Keetley – and that from the start, Keetley lied to him.  
"Did you ask him if, on more than one occasion, if he was looking for a man named Creeper?" Doherty asked.
"Yes," said Lugo. 
Doherty followed up, "and what was his response to you?"
"No" replied Lugo.
But under cross-examination, the defense suggested there was a rush to judgment in this case. Defense attorney Rick Escobar said Detective Lugo was sloppy in his investigation and failed to follow basic and proper crime scene techniques, including measuring and diagramming the crime scene.
"Did they do it in this case?" asked Escobar.
After wavering on his answer several times, Detective Lugo conceded, "I'm not sure if it was done here." 
On Wednesday, an FDLE crime lab analyst said a laptop that belonged to Keetley was used to search the name Creeper 185 times. The analyst, Connie Bell also said Ocean Mist Court was searched 92 times.  
But during cross-examination, Bell said she had no way of knowing who was using the laptop when those terms were searched.
Keetley was living with his parents at the time, and they also had access to the laptop.  
Testimony continues Friday with Detective Lugo back on the stand. Prosecutors advised the court they are running behind on their case and may not finish until next Tuesday.
Keetley is charged with two counts of first-degree murder and four counts of attempted murder.