Kentucky company to start selling 'Double Down' candles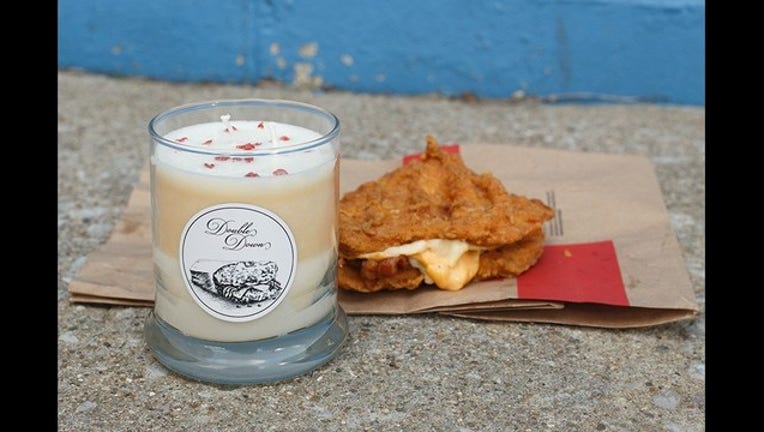 Mark your calendars.
On Friday, you can purchase the new "Double Down" candle, designed to give off the wonderful aroma of KFC's Double Down sandwich.
If you're not up to speed, the KFC Double Down contains two pieces of Original Recipe fried fillets as the "bun," and cheese, bacon, and secret sauce pinched between.
Still with us? OK, so now there's a company selling a candle with the flavors.
"Kentucky for Kentucky" is the website selling them. Their site contains all sorts of different Kentucky-related nick-knacks.
In 2013, they revealed a fried chicken flavored candle, and it sold out within minutes.
Friday's sale is sure to be another hit, but you'll have to act quickly. The sale begins at 10 a.m., and the first shipment of Double Down candles are expected to go quickly.