Lakeland Regional Health partnering with barbershops to raise awareness about men's health
LAKELAND, Fla. - Lakeland Regional Health is trying to bring more health care straight to the patient.
Going to the doctor and getting regular health screenings are things that easily get put on the back burner for a lot of people.
Lakeland Regional Health launched "ShopTalk", a partnership with Lakeland area barbershops.
"It all can start here at the barbershop," Daniel Haight, the Vice President of Community Health with Lakeland Regional Health said.
The goal is to raise awareness about men's health and even provide the resources for certain screenings right at the barbershop.
"It's just that quick 30 minutes to an hour that has major impacts on people's lives, especially as a man," Bruce Melendez, the owner of Phade Phanatix Barbershop shared.
READ: Study finds U.S. heart disease deaths connected to obesity have tripled in 20 Years
Phade Phanatix is one of several barbershops participating in the program.
The idea of the program is to make the conversations about health care less daunting by bringing it to the barbershop, where a lot of men feel very comfortable.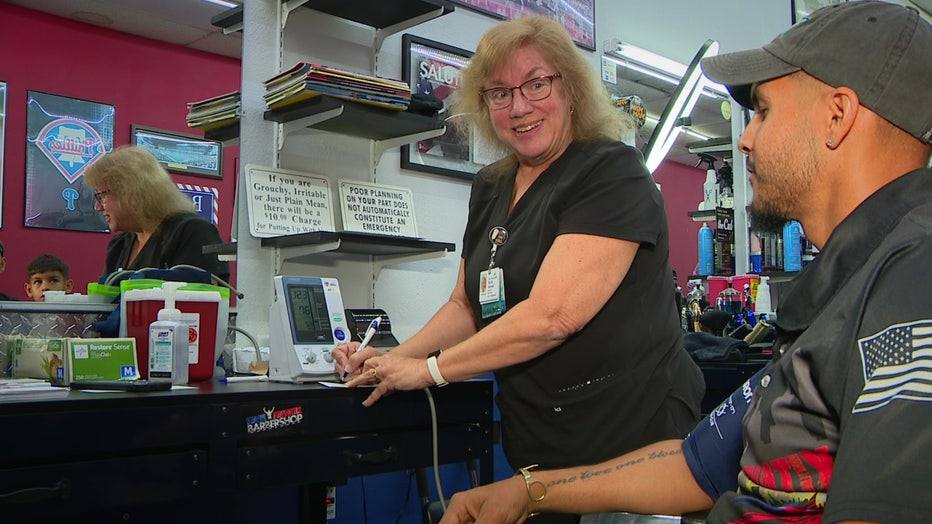 Getting regular screenings at the doctor can be life-saving.
"We talk about everything from football to, you know, life in general and just kids," Melendez said.
The health system is partnering with four barbershops in the Lakeland area, allowing men to get screening for blood pressure, cholesterol and glucose levels done right after getting a haircut.
"We know from what data shows us, that men go to the doctor much later in a disease process," Lauren Springfield, the Director of Community Health with Lakeland Regional Health explained.
Haight said these are simple screenings that can help begin to detect certain diseases that can be silent killers.
READ: Genetic testing for cancer offered at HCA Florida Blake Hospital
"A lot of people have high blood pressure and they don't even know it. And that's a risk for stroke and heart damage that can damage your kidneys," Haight shared.
Haight said the other part of the program is geared towards educating men about other testing and visits to the doctor they should be scheduling regularly.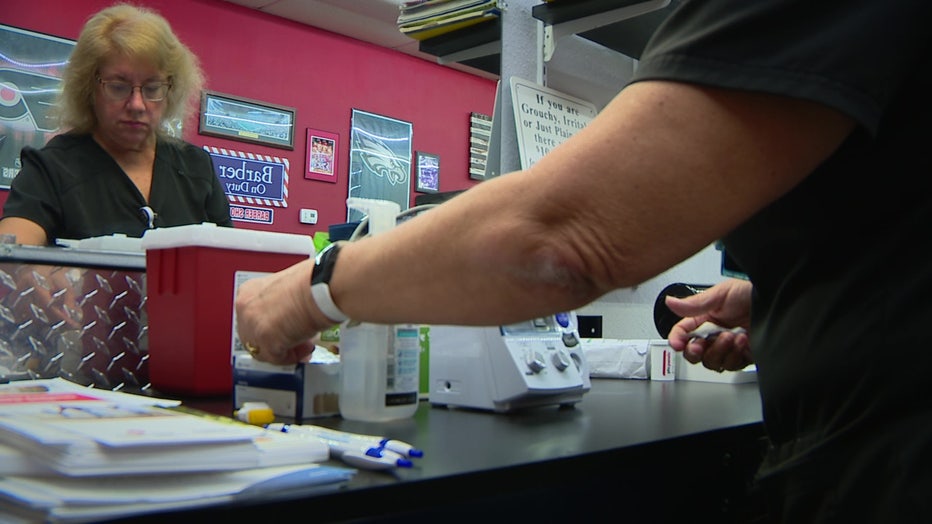 Lakeland Regional Health are making some screenings available at the barbershop.
He said these conversations and screenings are often less daunting when you're in a comfortable environment.
"The barbers not only know their customers really well, they can amplify the voices of other medical experts by taking some of the basic information and putting it in language that folks will remember," Haight explained.
When Melendez was approached about bringing the program to his barbershop, he said he knew he would be the perfect candidate and that, he too, has been guilty of not prioritizing his health.
READ: Clearblue launches first at-home menopause test: 'Personal knowledge'
Melendez considers a lot of his clients as family.
"You'd be surprised," Melendez said. "I mean, how much information you get from clients. There are a lot of things that they talk to you about that they might not talk to other people. So it's vital. Sometimes your relationship can be a lifesaving, you know, interaction."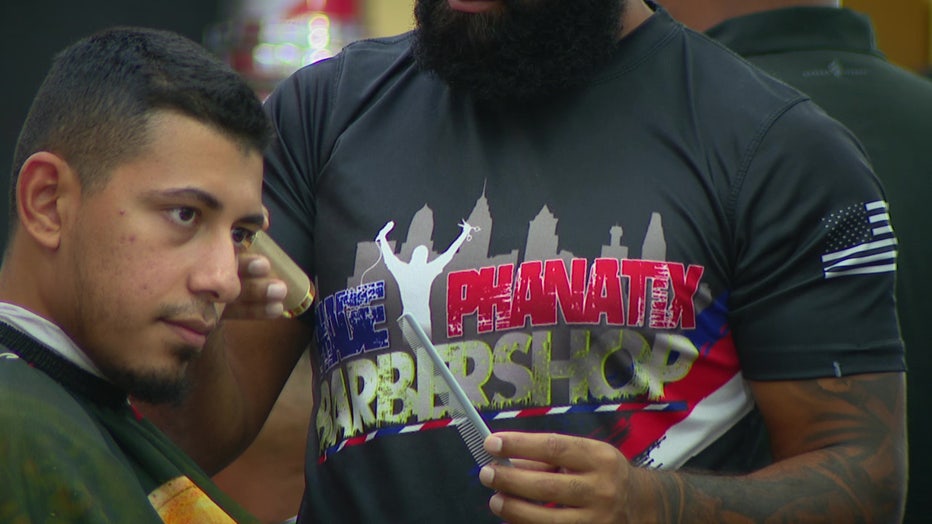 Bringing resources to men in a comfortable environment could make health care more of a priority. 
Melendez said these conversations have become part of regular conversation with his clients. He hopes to be able to have a positive impact on the lives of men of all ages.
"As long as we're checking people and encouraging them to maintain their, you know, a healthy lifestyle, then that's successful in my book," Melendez said.
Lakeland Regional Health is hoping to expand the program and eventually partner with hair salons.
To find out more information on "ShopTalk" or to join the program, click here.